October Speech and Language Activities
A round-up of perfect October speech-language activities that I've posted over the years. Click on each numbered picture below to get to the original post. Each post contains fun ideas for speech and language activities.
1. If You Give a Moose A Muffin: The perfect fall book. This book combines rhyming, vocabulary, sequencing, and cause/effect. Plus it makes you hungry for fall foods!
2. Pumpkin Bingo: Fun ideas for working on listening comprehension and expressive descriptors.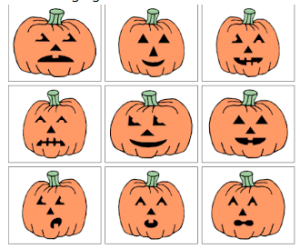 3. Halloween Articulation Mad Libs: Work on both those tricky articulation sounds AND grammar with this freebie!
4. The Little Old Lady Who Wasn't Afraid of Anything: One day I'm sure I"ll make a full unit out of this book. It is simple and short, but full of great repetitive lines. Denise has a cute unit on this book here.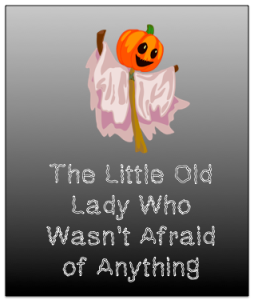 4. Where the Wild Things Are: Another book that is a classic and great for tons of speech-language activities. This book can be used for the illustrations alone, but throw in the vocabulary and sequencing and you are all set for several sessions worth of therapy! Jenn also has a great unit on this book here.
5. A Growling Place: This book has an extremely similar theme to Where the Wild Things Are. You can use this for the illustrations or sequencing. You can also easily compare and contrast A Growling Place with Where the Wild Things Are (in terms of story, characters, or illustrations).
6. Sheep Trick or Treat: I love all the sheep books because I love to rhyme! All the time! Cute and seasonal, this is great for preschool and young elementary school age kids.
There you go! This should be more than enough activities to plan speech and language activities through the month of October!