Where the Wild Things Are
Disclaimer: This post contains Amazon affiliate links.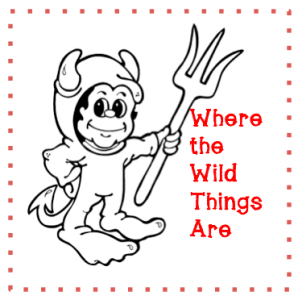 I have a confession to make. I spent so much time being excited about this book, and creating pages and pages of resources for use with my students, that now it is after 4pm on Monday and I still haven't thought of something clever to actually write the post.
I will tell you that I was inspired to turn this book into a speech therapy unit after reading about this awesome shadow puppet activity. As it turned out, the book is perfect for my therapy sessions. It is short (a plus when I have 30 minutes or less with each group), packed with detailed pictures (great for describing and story retelling), and full of ridiculously rich vocabulary. I realized as I was making this unit, that the book is actually intended for much older children. I designed my unit for children 3rd grade-5th grade; this left me in quite a quandary as to what I should do with my younger speech therapy students…
I hope you get some great inspiration for home or school from my materials (but please give me credit if you pass them along, thanks!). This is a great "non-Halloween" but appropriate-for-this-time-of-year picture book.
Speech Therapy Ideas:
1. Use these lists articulation words from the story for students working on /r/ and /s/ sounds.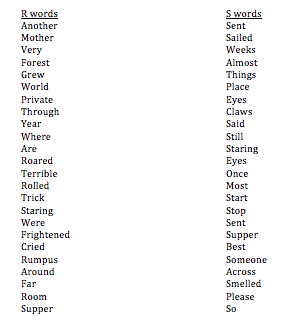 2. Learn these vocabulary words from the story. The words can be used in defining, determining synonyms or antonyms, drawing pictures, comparing or contrasting, or using in sentences. I'd suggest exposing the children to the vocabulary before bringing out the book so they can preview it. Then have the children guess what book they are going to read based on the vocabulary.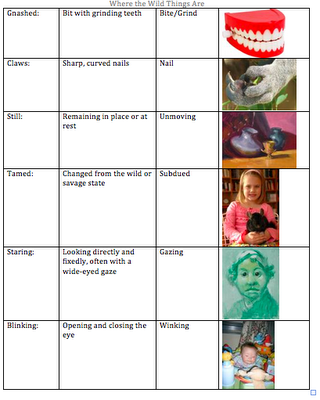 3. Have the child answer listening comprehension questions from the story. I've divided these into question types.
4. Create shadow puppets, using instructions and illustrations at se7en. Have the child retell another child or adult all the steps involved in the correct order (use words! Don't let them just "show" the other person).
5. Finally, retell the story using new vocabulary, rich detail, and speculation about what is happening on in the wordless pages.
Have fun!
Interested in a great picture book with a similar style? Check out my post on a growling place.