Trainings & Workshops
for schools & organizations
TOPICS
Online trainings and workshops to support all educators, therapists, and family members, especially those around the IEP table. Learn evidence-based practice, inclusive teaching, universal design for learning, and effective communication strategies for children with complex communication and literacy needs.
FOSTERING A COMMUNICATION-AFFIRMING CLASSROOM
Learn steps towards the inclusion of children with significant communication disorders.
Help peers with communication tools, especially AAC
Develop classroom routines that foster participation for students with significant communication delays
Excite all school/classroom members about AAC
AUGMENTATIVE AND ALTERNATIVE COMMUNICATION (AAC) BASICS
Identify and describe the three types of augmentative communication systems
Learn how AAC systems can benefit ALL children with communication disorders
Create and customize AAC that works in your school or classroom
Describe essential communication partner skills that should be used throughout the day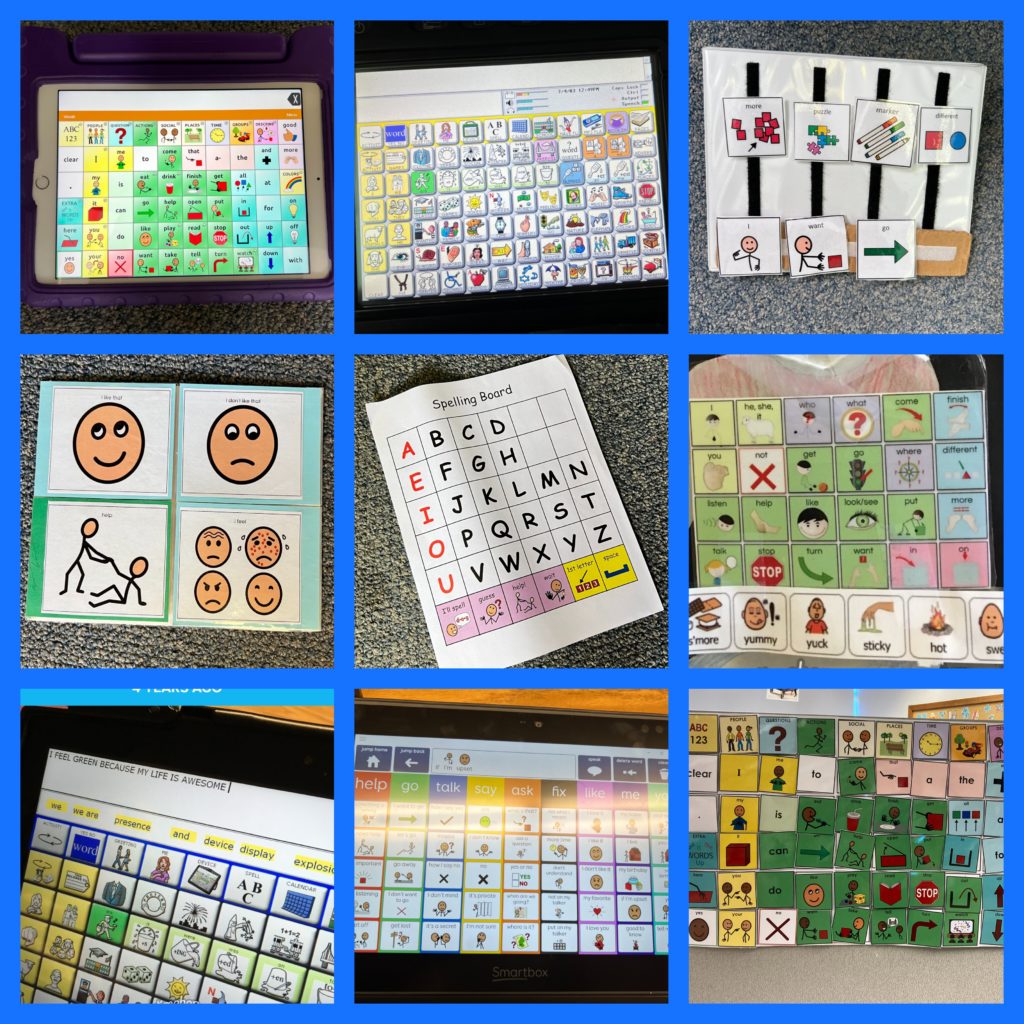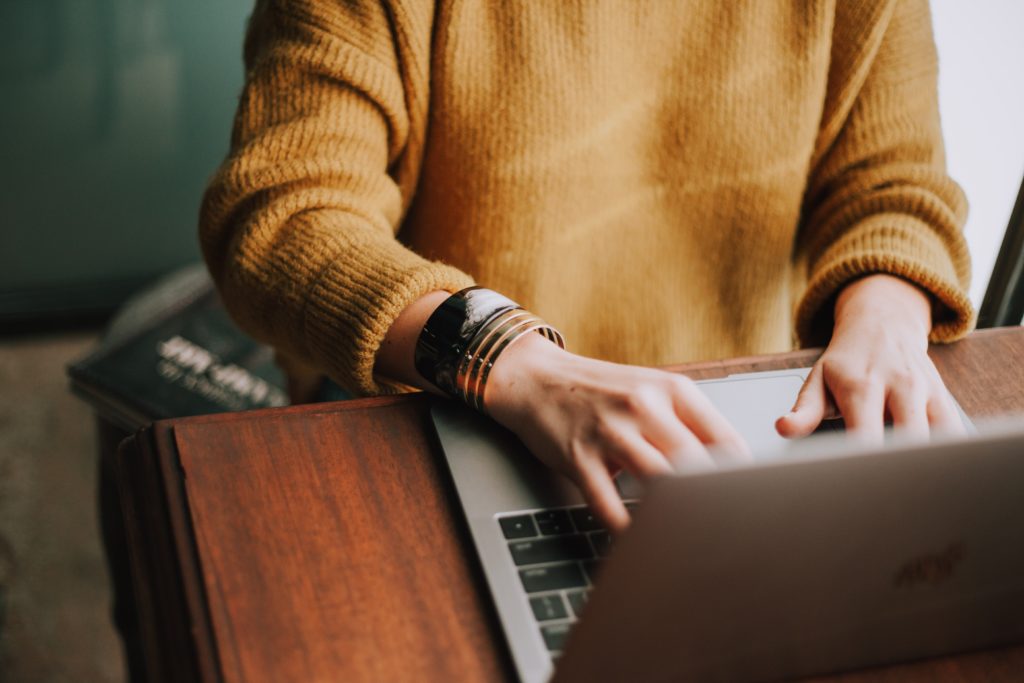 AAC Evaluations
Create a team-based approach to exploring AAC
Use informal assessments, observations, and interviews to determine the next steps and appropriate AAC tools
Learn where and how to access AAC tools for trials
Take measurable data on AAC trials
Write AAC evaluations for teams or medical insurance companies
Core and Fringe Word Vocabulary
Define and explain core and fringe words
Describe the importance of these words for learning basic language
Develop activities and practice using words to improve student's communication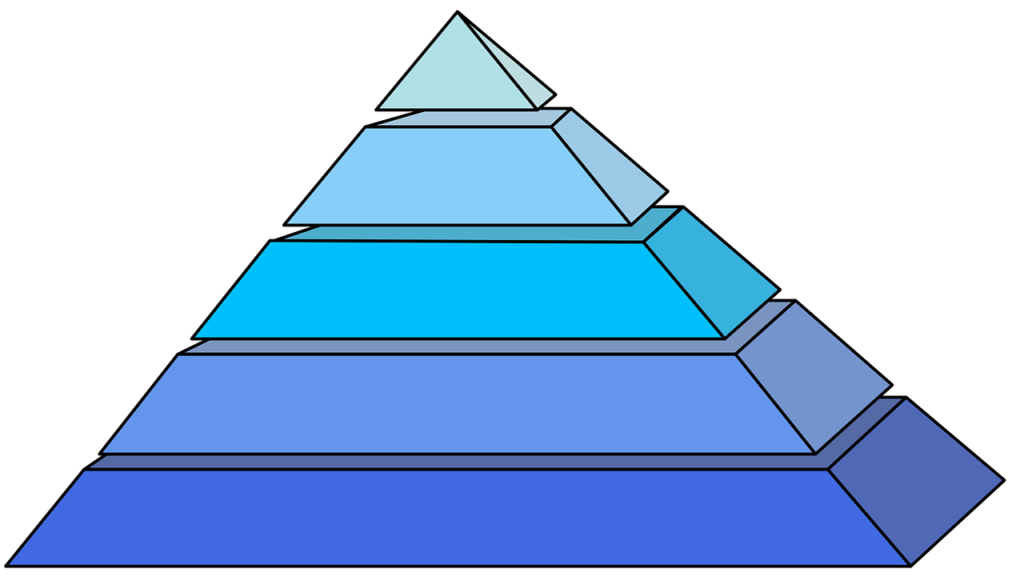 CREATING A DISTRICT-WIDE TIERED AAC system
Determine a 3-tiered systematic approach to AAC for your district including:
Tier 1: Universal communication board access to all students with a communication disability
Tier 2: Universal communication app/high-tech for all students that need more than a light-tech board
Tier 3: Individualized communication system or approach for students that did not adequately benefit from Tier 1 & 2 systems
ASSISTIVE TECHNOLOGY (AT) BASICS
Identify and describe assistive technology as defined by IDEA and the Rehabilitation Act
Describe AT to support student success in reading, writing, communication, and access
Create goals and accommodations that utilize AT to improve students' progress
EMERGENT LITERACY SUPPORTS
Learn activities and tools to support reading for students with complex needs
Coordinate use of AAC with shared reading experiences
Practice techniques to promote emergent writing skills
Create alternative pencils for children who cannot access traditional writing tools
parent iep basics
This training is specifically geared toward parents to understand the IEP process better.
Learn about rights as parents of a child receiving special education
Develop a strengths-based IEP
Think about long-term goals for a child's success in school and life
See a full list of previous trainings and workshops by Dr. Dodge here.
Hi! I'm Dr. Cheri Dodge Chin.
I empower educators and families to help children with complex communication and learning needs. I've worked in public education for 20+ years as a speech-language pathologist and assistive technology consultant. I have a doctorate degree in speech-language pathology (with research in AAC training) and am currently a doctoral student in P-20 educational leadership. I am a published researcher, adjunct professor, and supporter of SLPs and educators all over the world.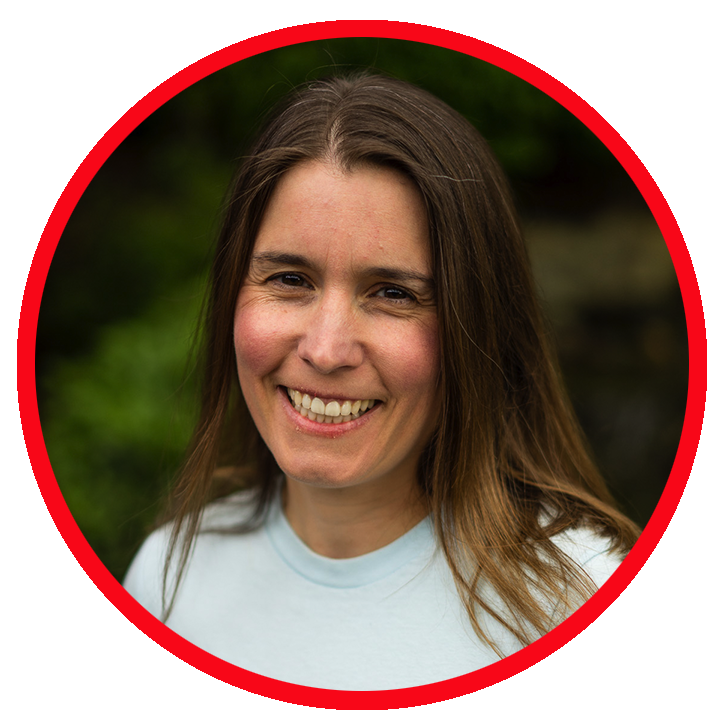 Contact Dr. Dodge TO LEARN MORE!
Super Power Speech & Education actively invests in our own learning and self-development to build an anti-racist, anti-oppressive, equitable, neurodiversity-affirming, science-believing, and inclusive community. We invite you to join us if you share these values!