Blog Birthday Day 1: 6 Social Products Giveaway
I'll be celebrating my 6th birthday for 6 days! Here's to a great week!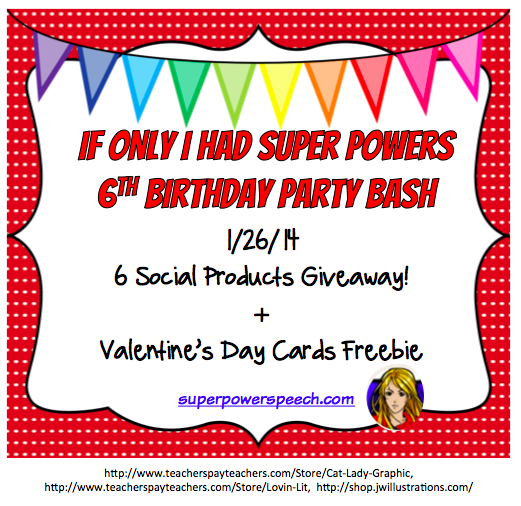 Today I'm giving away SIX Social Products from some of the best bloggers ever!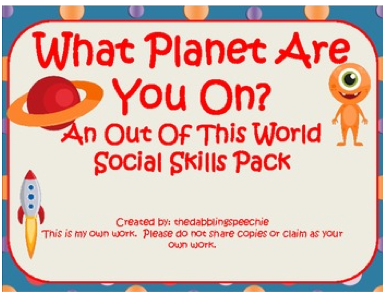 What Planet are you On? By The Dabbling Speechie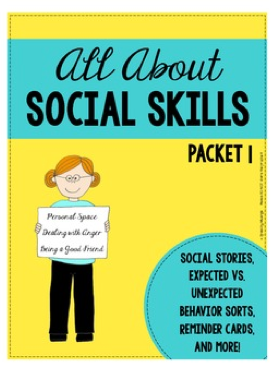 All About Social Skills by Speechy Musings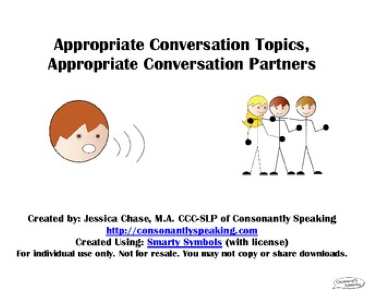 Appropriate Conversation Topics, Appropriate Conversation Partners by Constantly Speaking
Directing the Action: Social Skills/Pragmatics by Carissa Ten Hoeve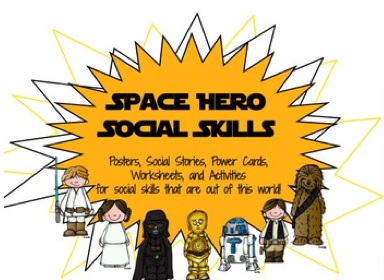 Space Hero Social Skills by If Only I Had Super Powers (that's me!)
Yellow Brick Road Social Skills by Speech Room News
Enter here:
Winner announced 2/4/14
And click on the image below to get your FREEBIE! Valentine's Cards that are easy to print and great for working on "Thinking about Others" and descriptive vocabulary!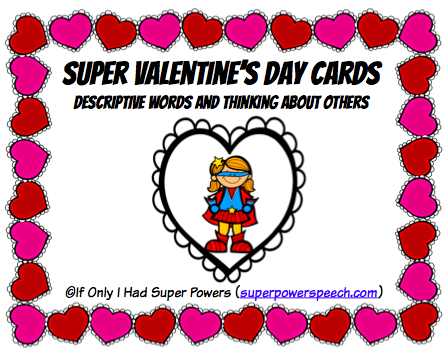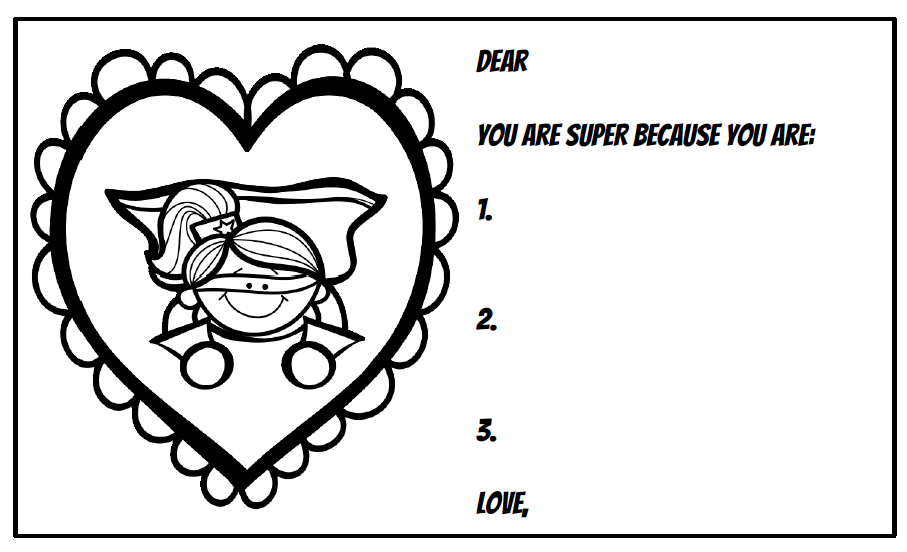 Make sure to check out all of my birthday posts!
Day 1: 6 Social Skills Products Giveaway and Super Valentine's Day Cards Freebie
Day 2: 6 Super Blog Posts (over my 6 years) and February Lesson Plans Freebie
Day 3: 6 Language Products Giveaway and Behavior Visuals Freebie
Day 4: 6 Super Powers I've Learned and Birthday Card Freebie
Day 5: 6 Articulation Products Giveaway and Speech is Super Poster FreebieDay 6: 6 Super Powers to be an SLP and Super Award Freebie