Transitioning Back to School with Visuals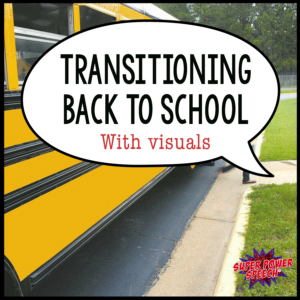 Most children, regardless of whether they have special needs, benefit from a schedule to keep them moving in the morning. Schedules are easy to create when you do the same things every day. They provide a sense of stability, especially for individuals that thrive on routines and knowing what is coming next.
I've guest posted! Check out the rest of the post here!