I can't believe not only that I'm going to ASHA for the first time in over 15 years, but also that I will be presenting! Aaaaack!
If you are coming too, make sure to look out for this super speechie! Take a picture with me and post it to instagram with the hashtag #superpowerspeech to win a prize!
You will be able to find me at book 429 at various times during ASHA.
In addition, please join me at the "Meet and Greet"! Meet your favorite SLP bloggers and receive free dessert and prizes!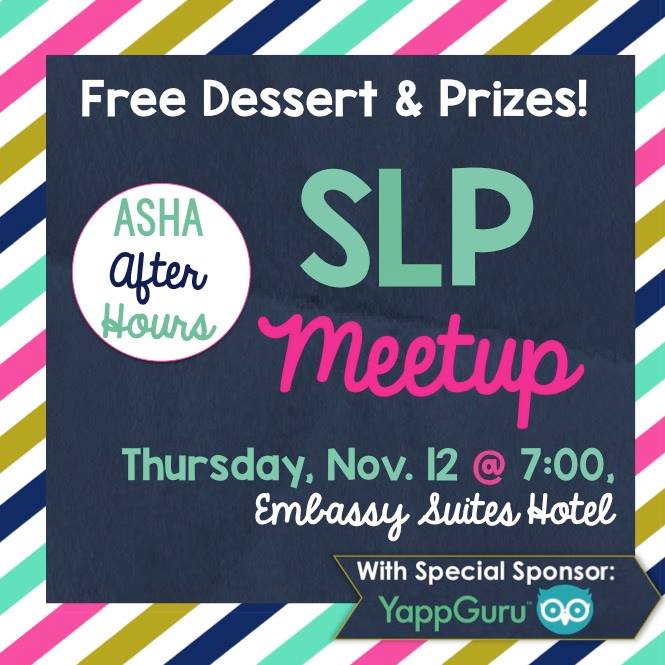 Don't forget to come see me PRESENT (OMG, I can't believe I am presenting at ASHA!!) on Saturday at 4:00.

And… whether you come to ASHA or stay home, you can participate in the Unofficial ASHA Scavenger Hunt! Join the FB group here to participate!
We're going to have so much fun! I can't wait to see you there!!