This is a little early for my free lesson plans, but soon I'll be cuddling with my brand, new nephew and so I won't have time to do mundane things such as lesson plan!
Click here to download my April lesson plans.
As always, these are divided into levels:
Language Level 1 (approx K-1st grades)
Language Level 2 (approx 2nd-3rd grades)
Language Level 3 (approx 4th-5th grades)
Social Language (all grades)
PreK (I will actually be using these with my high/verbal life skills students)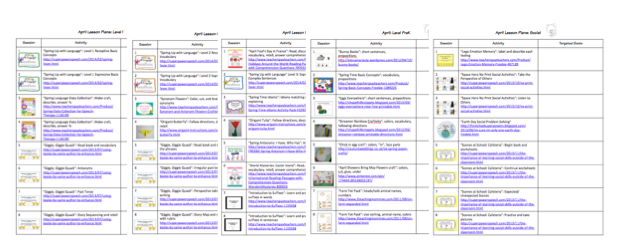 Articulation:
Not on my lesson plans, but these are the items I'll be using all month!
Speech Club Spring: Daily articulation practice for older students working on /r/, /s,z/, and /th/. Tons of language learning fun, and carryover involved in these no-prep worksheets.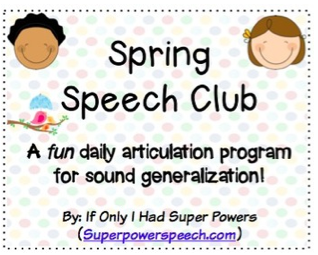 Mini Speech Club Spring: 8 articulation activities for each month with sound cards to go with almost all of your younger students' needs.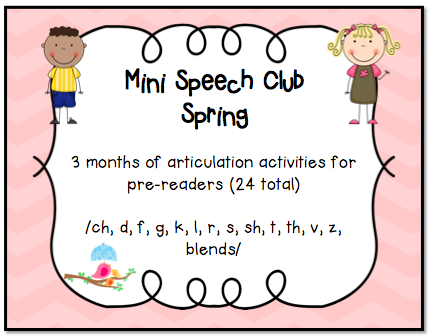 Hope these are helpful!