It's snowing! (no… it's not)
Disclaimer: This post contains affiliate links.
In my area it snows very rarely. I think maybe last winter we had a few flakes and zero snow days. But every once in a while we get a fabulous flurry and it is sooooo much fun! On that note (and knowing that some of you are probably already covered in white, cold stuff!), take a look at my newly revised book companion! It's one of my favorite books, Snowmen at Night, and one of the top sellers in my TpT store! (If you already own this product, go download the revised version for FREE!)
Don't own the book? That's okay because you can read it (and use with students) free here!
Take a look at my book companion to go with this great picture book!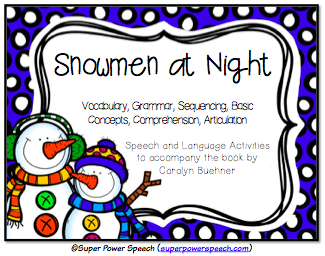 Snatch up this awesome book companion product now here, before the winter begins in earnest!!