Blog Birthday Day 5: 6 Articulation Products Giveaway
Today I'm giving away SIX Articulation Products from some of the best bloggers ever!
Articulation Carry Over Activities by Lauren LaCour
Where is my sound? For /k/ and /g/ by KristinM12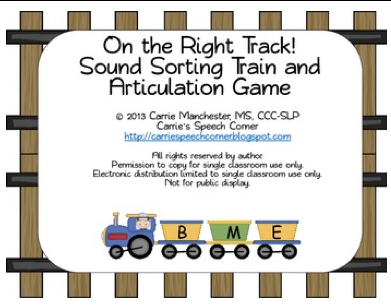 On the Right Track! by Carrie Manchester
Superhero Articulation Cards for Speech Therapy (Later Developing Sounds) by Jenn Alcorn
S-U-P-E-R: The Later Sounds Edition by Let's Talk Speech Therapy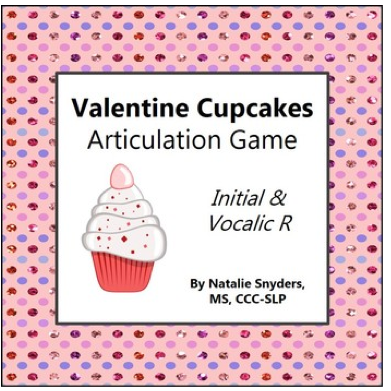 Valentine Cupcakes Articulation Game Initial and Vocalic R by Natalie Snyders
Winner announced 2/4/14!
And your FREEBIE for today is a poster to put on your door, window, wall, or wherever you want people to know that "Speech is Super!" Click on the image to download.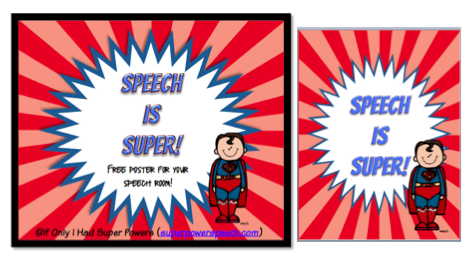 Make sure to check out all of my birthday posts!
Day 1: 6 Social Skills Products Giveaway and Super Valentine's Day Cards Freebie
Day 2: 6 Super Blog Posts (over my 6 years) and February Lesson Plans Freebie
Day 3: 6 Language Products Giveaway and Behavior Visuals Freebie
Day 4: 6 Super Powers I've Learned and Birthday Card Freebie
Day 5: 6 Articulation Products Giveaway and Speech is Super Poster Freebie
Day 6: 6 Super Powers to be an SLP and Super Award Freebie