I've Guest Posted and Been Featured!
Disclaimer: This post contains Amazon affiliate links.
Wow! Talk about it all coming at once!
I guest posted on Speech Room News with an article about using a free AAC app with students.


AND to my surprise and delight, one of my favorite book units about Great Race was featured by Crazy Speech World.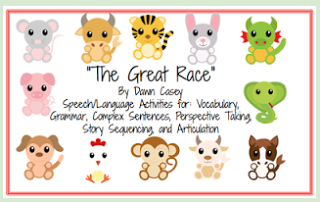 All of this occurring on the SAME day that I had my most popular post (more hits in one day than I've ever had!). Wow!
Thanks for all the love everyone!!!!!!!!