Why you can never move (and why your SLP deserves a Christmas gift!)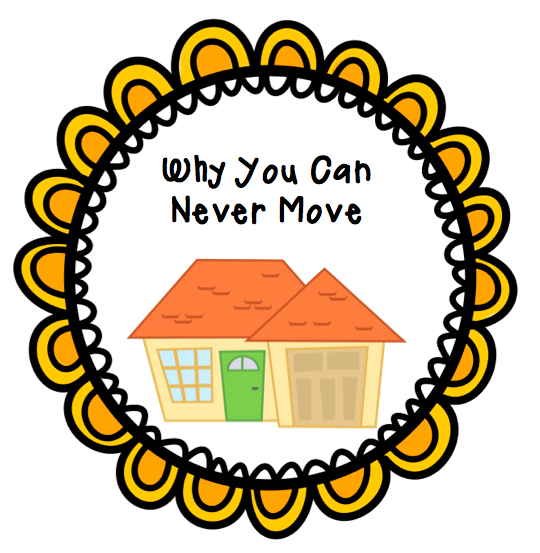 Clipart by: Kari Bolt and Creative Clips
Dear Parents of the FIVE children that are moving this week,
I know you don't see me very often, but I want you to know how involved I have been in your child's education. You should know that before anyone else in the school had even uttered your child's name, I knew it and had a file on her.  I had contacted her previous school and knew her current levels. That was before she even had a name tag on her desk.
And even though you couldn't attend all of her IEPs, I wrote you letters. I made phone calls. I tried to figure out your current phone number when you had changed it. I worked with her teacher to figure out how she was doing in all academic areas and functional areas. I developed goals that I thought would be appropriate for her levels.
Although I only worked with her twice a week, I did so in a small group and really got to know her. I knew her favorite colors. I knew her brother's name. I knew about the vacation you took last summer and how she fell on the sidewalk and cried.
I made games specifically with her favorite character in them. I put that character into visual schedules. I posted it around her classroom and my own. I may have even bought a few of those stickers for her once. 😉
I worked with your child for (up to) six years. I saw her go from a tiny little thing to a pre-adolescent. I noted every single strength she had. I praised her accomplishments over the years, even when her classroom teacher couldn't see the progress that had been made.
When I did her re-evaluations, I got down to the nitty gritty and tried to figure everything out. I wanted to know how she "ticked". I wanted to know what areas were real strengths and what areas needed significant improvement for her to be successful. I wrote pages and pages about her.
And the meetings. You probably never realized how much time I spent talking about her in meetings. Hours and hours of meetings about your child: Meetings about ways that the school could work to help her better; Meetings about behavior support plans; Meetings about Meetings.
Please know that your child has a big place in my heart. I have cared about her and fought for her and thought about her far beyond the small amount of direct therapy time that is on her paperwork. A piece of my heart is being ripped out by her move. I will miss your child greatly.
Love,
Your child's Speech-Language Pathologist