December Speech and Language Activities
I actually sometimes hate the fact that we only have a few weeks of school in December, because there are sooooo many fun things to do!
I looked back on the last 5 (almost 6!) years of blog posts and found a ton that I want to re-share with you!
Holiday Language Units
1. Christmas Around the World: I love this new unit because I learned so much about holiday traditions around the world when writing it! This unit works on listening comprehension, vocabulary, and compare/contrast skills.
2.  Holiday Pronouns: This is a super cute activity for younger elementary students. It works on pronouns and following directions of different levels of complexity. And there are cookies. Nuff said.
3.  File Folder Categories: Christmas/Birthday: A FREE file folder categorizing activity. This can be done in a group of independently. For higher language students it's a great way to spark discussion about WHY.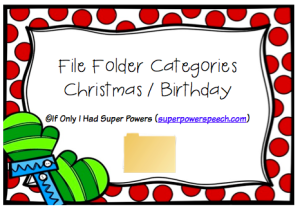 4. Holiday Social Skills: I branched into social skills with a holiday theme this year. This download covers thinking about others, asking questions about others, keeping the topic going, and feelings of others.
Holiday Book Companions
1. Polar Express: This was one of my first book companions and the book is one of my favorite author/illustrators! I completely updated it a few weeks ago too. Love this book and companion!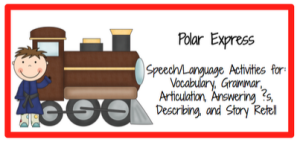 2. Gingerbread Baby: This is a great book for story sequencing and for using during the holiday season without fear of a "Christmas" theme. The author/illustrator (Jan Brett) is absolutely amazing and this is a great set. I updated my book companion of a few weeks ago and it is great!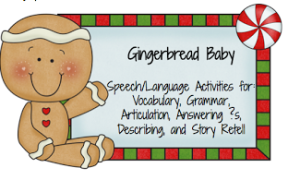 3. The Animals' Christmas Carol: A really cute and short book. This one is good for simple rhyming and vocabulary activities.
4. Tree of Cranes: A fabulous picture book with gorgeous illustrations about a little boy celebrating Christmas in Japan.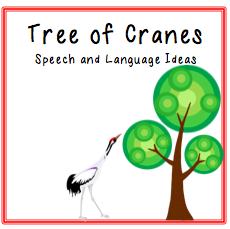 Holiday Articulation
1. Rudolph: This post talks about working on /r/ with the Rudolph song!
2. Articulation Word Search for the Holidays: A fun and FREE word search!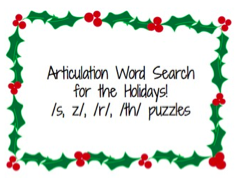 Other Learning Traditions in my Family
1. Christmas Codes: How the kids must work on math skills before they can open any gifts!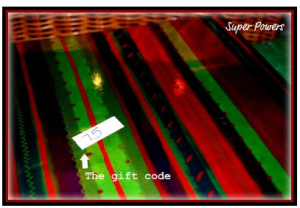 2. Decorating a Tree–Wheelchair Style: My son's reflection on our holiday traditions.
3. Learning the States: Using Christmas cards to learn geography.
4. Giving Locally: A holiday poem I wrote about the ways that we've helped families from my school.
5. Giving Globally: One of my favorite posts EVER. I wrote this "12 Days of Christmas" type song to talk about what the holiday season should REALLY be about.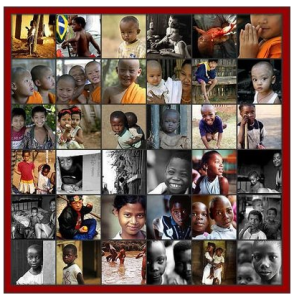 Photo by carf
And… other random Christmas posts I've done
1. Merry Christmas from the Super Family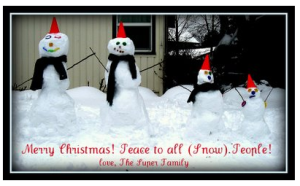 2. A Christmas Conversation with myself: Random thoughts while stuck at home on Christmas Eve. Plus a recipe for snow cream!