Super Power Speech Newsletter
Everybody loves FREE!
Sign up for the Super Power Speech Newsletter to receive inspiration, ideas, contests, materials AND more!
⭐️⭐️  SUBSCRIBE HERE for access to my library of free speech materials.⭐️⭐️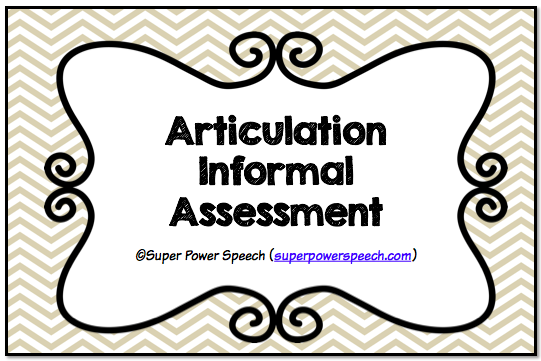 The informal assessment includes 75 sound stimulus pictures, sentences for each sound, age of mastery information, and a fillable data/summary sheet. Thousands of people have downloaded this resource already and many say it is their favorite articulation screener ever!