March Lesson Plans (and what's in my cart!)
My March Lesson Plans are ready just in time for the big TpT sale on Thursday and Friday! Click here to download these for free!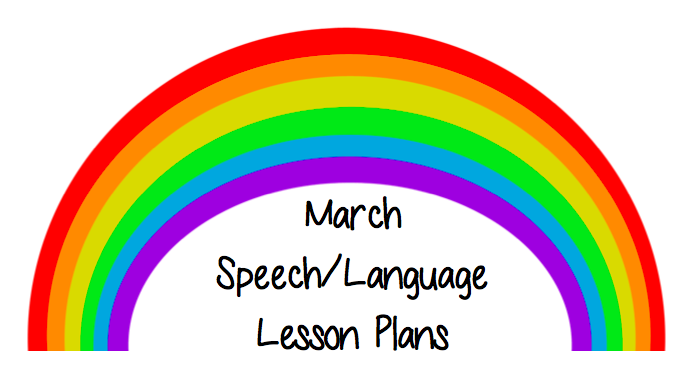 Some of the activities on these lesson plans are free activities, others are paid products (by myself or other colleagues). So that you can best take advantage of the upcoming sale, I am listing all of the great paid products you'll want to buy on sale!
Language Products I'm using in March
St. Patrick's Day Craftivity: I love the great instructions and adorable crafts created by Speech Therapy Games Craftivities!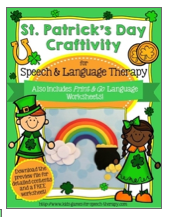 Click, Clack Moo Book Companion: A companion of vocabulary, grammar, squeencing, perspectives, and so much more for a hilarious spring/farm book.
Spring Up with Language Bundle: Uses Common Core state standards to address a large variety of language skills from PreK-5th grade. This bundle has tons of activities, worksheets, and games all with a spring theme.
Holidays Around the World Reading Passages: The perfect way to talk about St. Patrick's Day (and other holidays0 with older students!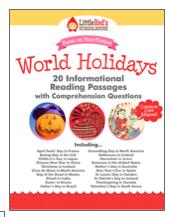 Bird Craftivity: An adorable bird craft with communication boards and very thorough photographic sequencing pictures included!
Social Lessons I'm Using in March
A Colorful You: An ingenious way to talk about emotions and how different things make people feel differently.
Scenes at School: Expected/Unexpected behaviors at school. This month I'll be focusing on bathroom behaviors!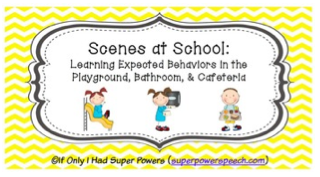 Articulation I'm Using in March
Not on my lesson plans, but these are the items I'll be using all month!
Speech Club Spring: Daily articulation practice for older students working on /r/, /s,z/, and /th/. Tons of language learning fun, and carryover involved in these no-prep worksheets.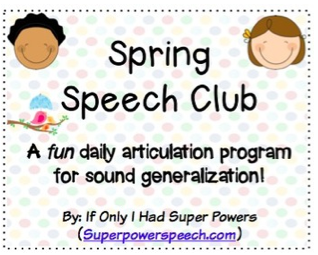 Mini Speech Club Spring: 8 articulation activities for each month with sound cards to go with almost all of your younger students' needs.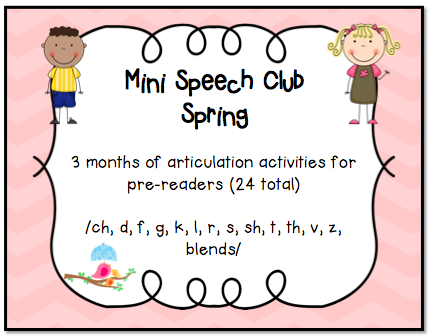 Articulation Notebooks: Absolutely amazing variety of articulation activities for all of my younger students!
Fluency Lessons I'm Using in March
Mega Fluency Packet: I love this fluency packet using cars and roads. My students (even older ones) can relate to these "bumps, yields, etc" when we discuss smooth speech.
So…. What's in YOUR Cart for the sale this week? (Click on the cart to get to the linky party!)