And now a break from our regular schedule
We temporarily interrupt our normal (Speech) Therapy Thursday to bring you (Mental Health) Therapy Thursday.
It's been that kind of week:
I slept less than 4 hours most nights
My Baby Signing Class to start this weekend will probably be canceled due to lack of enrollment
I had a parent alternating between crying and reaming me out because I told her about all the behavioral concerns I had for her son
And let's not forget that dreaded IEP from a few weeks ago… I just found out that the parent wants to make a state complaint. Fantastic.
Want speech tips?
See my Saturday's post on 5 Minutes for Special Needs: Thanksgiving Jokes and uses of AAC.
Today though? Let's talk chocolate .
Specifically, Chocolate Toffee Cookies.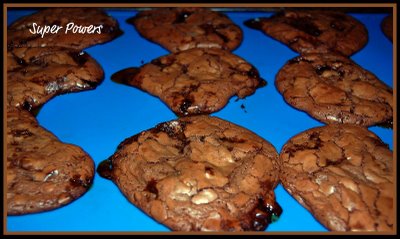 My pictures don't make you want to lick the screen the same way that Smitten Kitchen's photos do, but you get the idea.
My only modifications of this fabulous and amazing recipe were that I nixed the nuts (I hate nuts in baked goods), and was too cheap to buy Heath bars…. so I made my own toffee.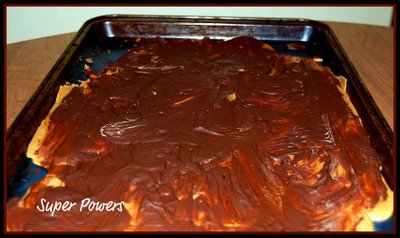 English Toffee
Melt 1 cup butter
Add 3 Tbs. water and 1 cup sugar
Boil on med/high, stirring constantly until color changes (11-13 minutes). Pour and immediately spread thinly on cookie sheet
Sprinkle 1 cup chocolate chips and spread
Cool
Break with fingers
And please learn from my mistakes. Carefully measure out your butter before adding it to the double boiler.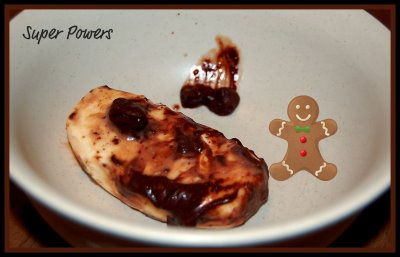 Here's to a better week–
Wishing you chocolate dreams, new moons, good health, and super powers!
And wishing ME these amazing boots that OHMommy is giving away. Because I have zero pairs of trendy shoes. None, zip, nada. Please do not go over there and join in the giveaway. 'Cuz I really, really would like to win.