9th Anniversary Celebration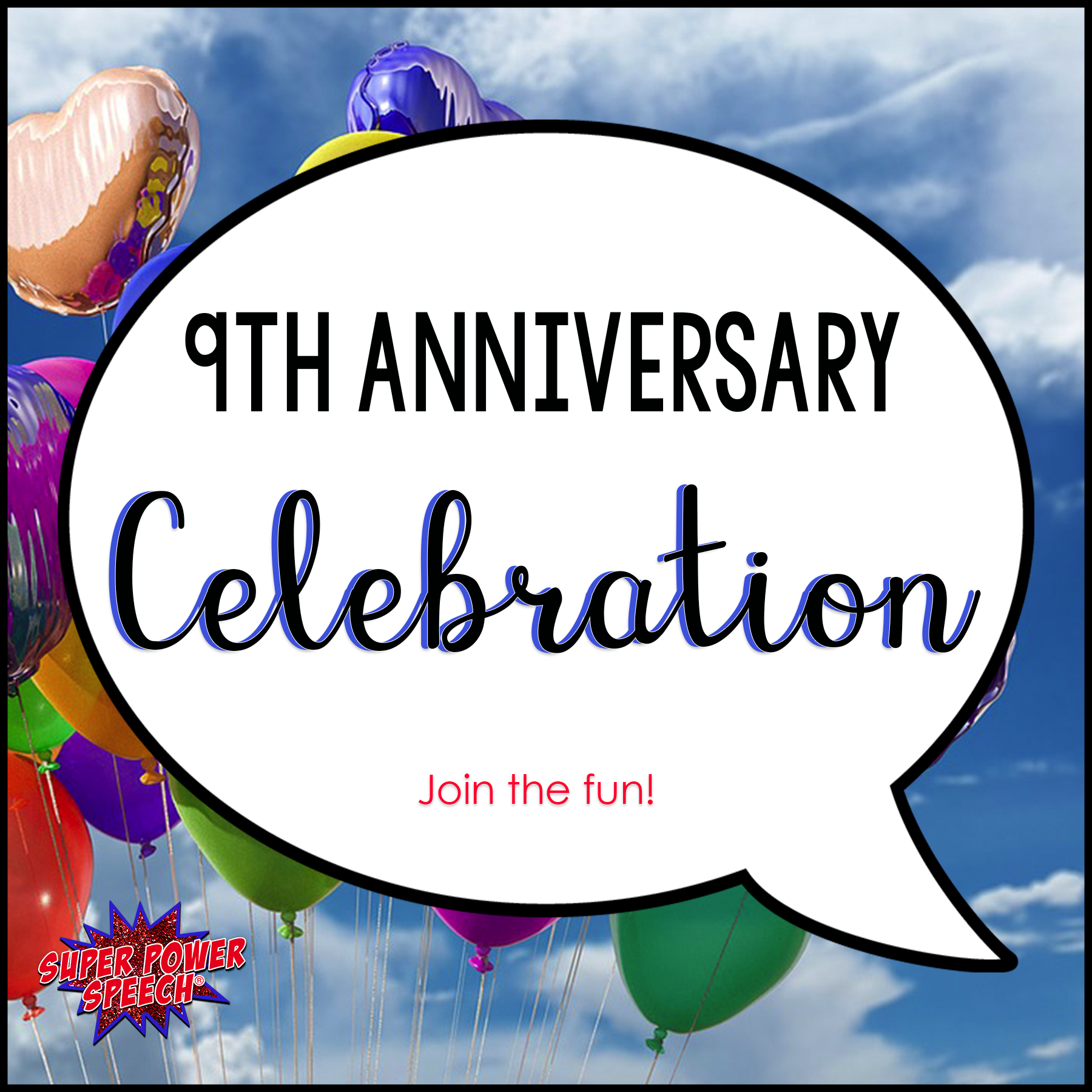 It is with love in my heart that I write this blog post to you, my amazing readers. Nine years ago I had a crazy idea. I was going to write a blog. And not just a family blog, which was all the rage at the time, but one that explored other areas of my life, including my profession. For years, other mommy bloggers read my posts and commented. They thought it was so interesting to learn about speech and language development. They laughed a little with me, and I read their posts in turn about their kids and their pets and their lives.
And then, so long ago I can't even remember, a speech pathologist or two started reading my blog. I only knew it had happened because someone wrote a comment on a blog post. After recovering from my initial shock, I realized that there were SLPs on the web that wanted to read about our profession — the good, the bad, and the ideas of others. And that, my friends, is when my creative spirit soared.
Since that time, I have gone from an adamant non-writer (in fact, I haven't taken an English class since 12th grade), to someone who has written almost 700 blog posts. I went from a non-creative to someone that now thrives on thinking outside of the box. I have been transformed by this blog. And by you.
Your comments and emails are what keep me going. I am not writing in a vacuum. I have made friends. I have taken trips. I have spoken at national conferences. To you and with you. I am forever grateful.
As a small token of gratitude, I have two $25 TPT gift cards to giveaway. If I could give everyone reading this a hug as well, I would.
Contest ends 1/31/17. Good luck!