Throwback Thursday: Before They Were SLPs
Thanks to the very hard work of Kristin Cummings, I get to present to you the cutest giveaway ever!
Before I was an SLP, I looked like this!
Match the baby pictures from long ago to the current blogger and you could win a fantabulous $50 gift card to ErinCondren.com (creator of super fantastic planners for home and school!).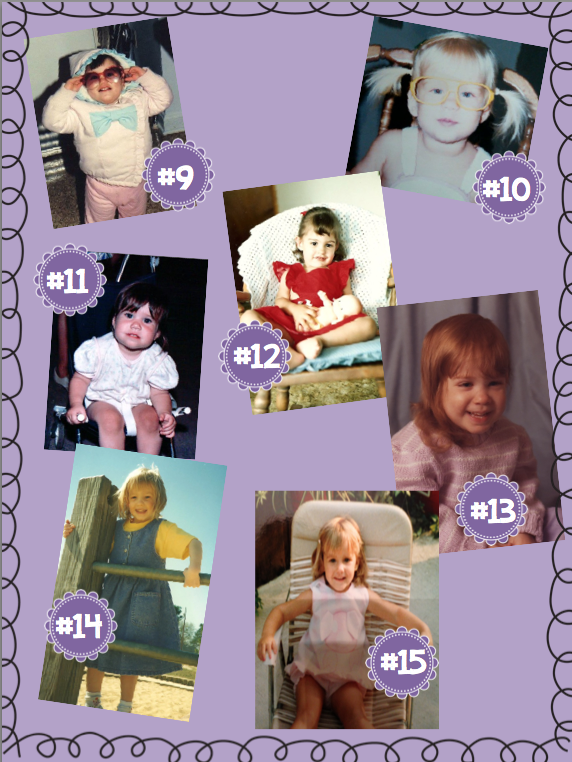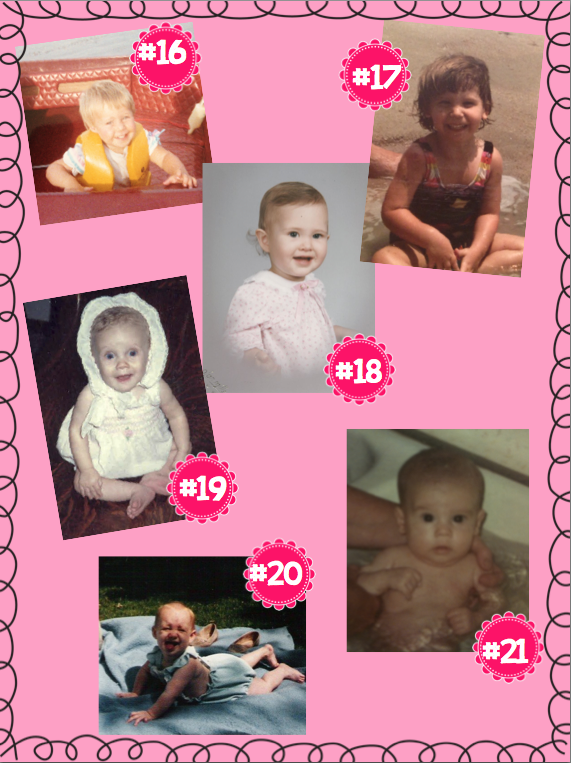 To enter:
Email kcummingsslp@yahoo.com (important do NOT reply to this post) and guess which picture number goes with which blogger. The first person to get them all right (or the closest as of Sunday at midnight) wins the gift card!
Good luck! And… here's hint. My baby picture looks nothing like my profile picture. 😉
Here are the blogs to check out and compare profile pics with baby pics!
Jenn @ Crazy Speech World
Rachel @ Let's Talk Speech Therapy
Shannon @ Speechy Musings
Nicole @ Speech Peeps
Amy @ Major Speech Pathology Fun
Kristin @ Simply Speech
Natalie @ Natalie Snyders on TpT
CC @ If Only I Had Super Powers
Carissa @ Home Sweet Speech Room
Kristine @ Speak Listen Play
Whitney @ Let's Talk
Carrie @ Carrie's Speech Corner
Jenna @ Speech Room News
Maureen @ The Speech Bubble
Felice @ The Dabbling Speechie
Krysta @ Speak Listen Play
Danielle @ Sublime Speech
Lauren @ Busy Bee Speech
Kristine @ Live Love Speech
Jessica @ Constantly Speaking
Courtney @ PSST! Let's Talk