It's Not Always Fun and Games
Several years ago, I decided that I had had enough. My students had spent five minutes negotiating whether or not they should play "Candyland" or "Sequence"; then five additional minutes deciding who was going to be "red"; then three minutes deciding who would be going first. I accomplished less than ten trials/data points during the entire session. I was done. D.O.N.E.  I found a cabinet with closing doors, put half my games into it and gave away the other half. Although my students that year continued to beg for their favorites, by the next year the games had been mostly forgotten. Today, my students don't even realize that I have a treasure trove of games next to my desk collecting dust.
Please don't misunderstand. I want students to like coming to speech. I hope that they will tell their parents and teachers that they enjoy speech time. But I do not want them to think that speech is just where we have fun and play games. For my articulation students that could graduate in a few years, I hope they will see graduating from speech as a great accomplishment and not a punishment. For my students that will likely be in speech for many years, I hope they think of speech as a safe learning space. For all of my students, I hope that my caring, fantastic personality* will make students feel special. In none of these scenarios is speech equivalent to a game room.
*If you know me in real life, please do not let the rest of the world know the extent to which I exaggerate my character traits.
How can we make speech enjoyable and still accomplish our goals? Here are some ideas:
What do you think? Should speech be all fun and games? Comment below.
On the topic that it's not always fun and games, I have finally put together a book unit on one of  my favorite picture books (Amazon affiliate link) "Jumanji". This classic book was made into a popular movie starring Robin Williams in 2000. In this story, the amazing author/illustrator Chris VanAllsburg tells the tale of two bored children that find a board game that literally transforms their world for the duration of its play time. You don't want to miss either this book or the speech/language book unit that I have put together for students in second to fifth grades!
Wondering why to use literature in speech therapy? Read this post.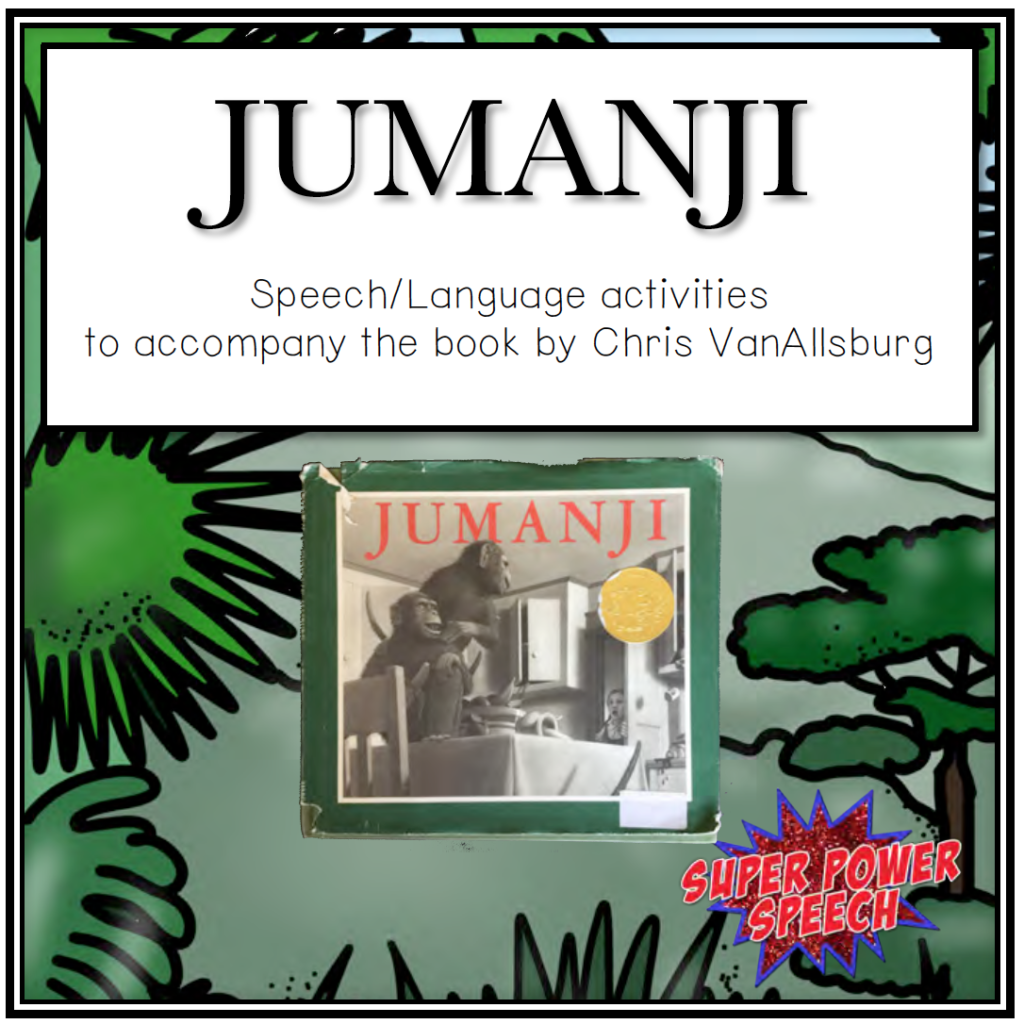 Check out all of the parts in this book companion: vocabulary, grammar, story comprehension, and articulation!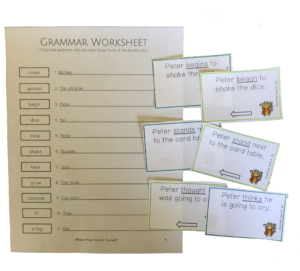 Make sure to check out the Jumanji book unit here !