Positive Behavioral Incentives in Speech (aka Bribery)

 
I made this "Speech Money" eleven years ago when I started in my district. I am flush with (speech) cash and call myself "the banker".


How to earn money:
1. My speech groups earn $1 for each rule that the team follows at speech (up to $3).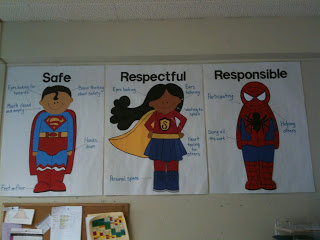 2. Every team member can earn also $2 for returning their speech homework (unlimited amount if the impossible happened and everyone returned homework!).

What the groups are saving for (posted all over the room to remind them):


Details of the system:
1. This is a team effort (except for homework) and all team members must follow the rules to get the money.
2. The team must decide as a group what type of party they are working towards (when there is no agreement, the SLP decides to go for the more expensive party but will let people who don't want that item to do/eat the less expensive item).
3. Money can only be discussed at the end of speech therapy. It will not be discussed, counted, or speculated upon at any other time.
4. Money should be converted into larger denominations whenever possible (to work on money skills and so it takes up less space!).
5. Money is kept paper clipped in each group's speech folder.
6. The SLP can continue to have kids work on speech goals at any time, even during parties! (I sometimes do drill exercises as the kids are eating their ice cream.).
I've used this system for many years, but am considering making a change this next year (to what I am not sure!). Here are the pros/cons of my Speech Money:
Pros:
1. Team work is supported and encouraged every time students come to speech.
2. There is positive and tangible reinforcement for returning homework and following school rules.
3. Kids work on money and math skills every time they come to speech.
4. Rewards are all social in nature and work on social language and skills.
5. The kids love this system. They are highly motivated to earn these parties and it works on delayed gratification!
Cons:
1. The Game Party is kind of a joke. I play games all the time. If I keep this system, I think I will abandon the Game Party option.
2. Kids change from group to group all the time. I'm never sure what to do with the "group" money they have earned if they move into a group with less money.
3. I am always forgetting to have supplies on hand for ice cream and popcorn! I have to stick the ice cream in the staff freezer and it is very inconvenient (and cramped) in there.
4. Scheduling the actual parties is a nightmare. I try to do it during their regular speech time (or lunch time), but inevitably one member of the group is absent on party day. With 9 or 10 groups in a day it is very hard for me to remember to get the supplies without having them melt.
5. Dietary restrictions have become a bigger issue recently. This year I had one K student with Diabetes and another with major food issues. I've had kids who are lactose intolerant or allergic to corn. It is very hard to have a party where one of the kids can't participate!
Will I continue with this system? Maybe. Probably. It really has worked nicely (with some major drawbacks) over the the years. However, I would love any advice people have to help deal with the frequent group changes and dietary restrictions issues!