What's in Your Cart Winter Linky Party!
Hurray! Time to buy gifts for myself at my favorite store…. TpT! I've joined in on Jenna's "What's In Your Cart?" Linky Party. You should check out what everyone is talking about!
Here are some of my products that I think you really should treat yourself to this week during the big sale!
Holiday Language: My newest language product covers language and social skills from PreK- 5th grade. It is aligned to CCSS. And it includes both Christmas and Hanukkah fun! I highly recommend that you check it out!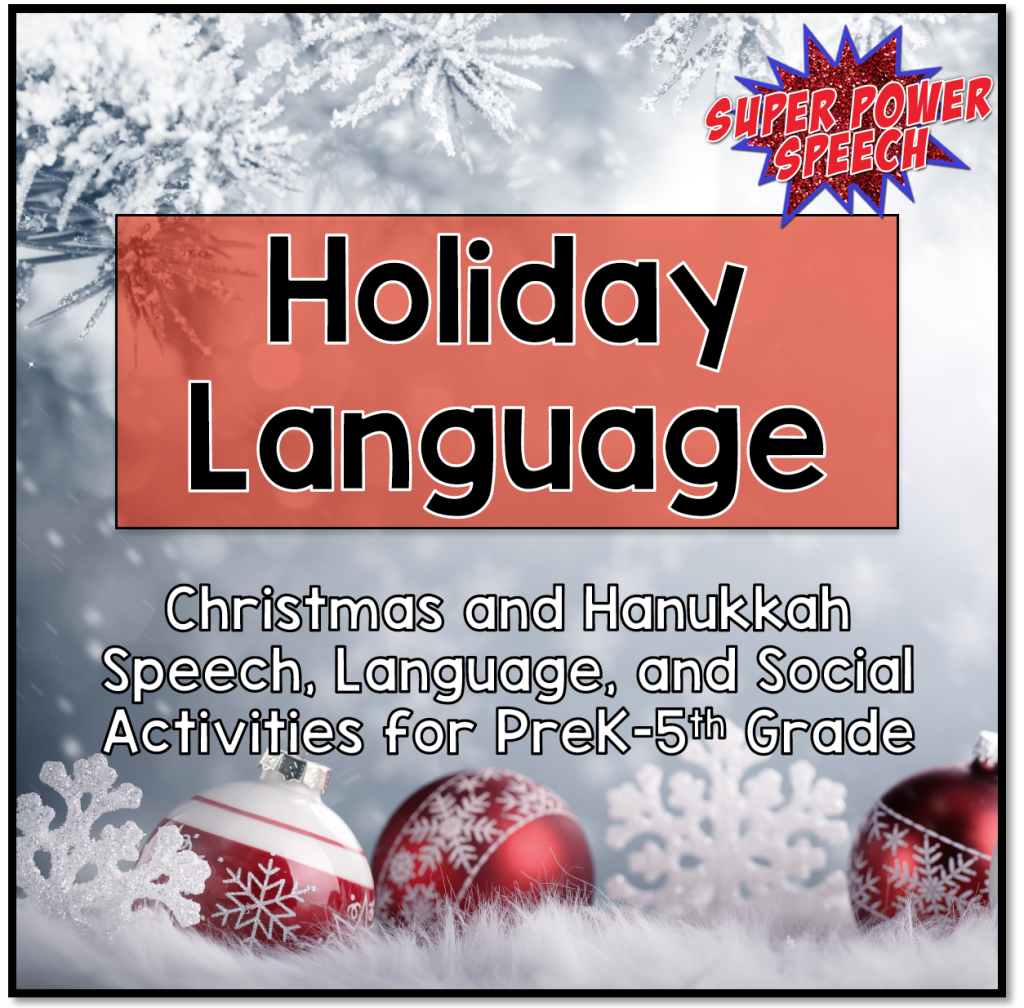 2. Space Hero Social Skills: With the new Star Wars movie coming out, you know your students are going to be itching to discuss all things space related! This social skills unit is light years ahead of many other products. It contains seven extensive lessons and is perfect for elementary social skills groups or individuals.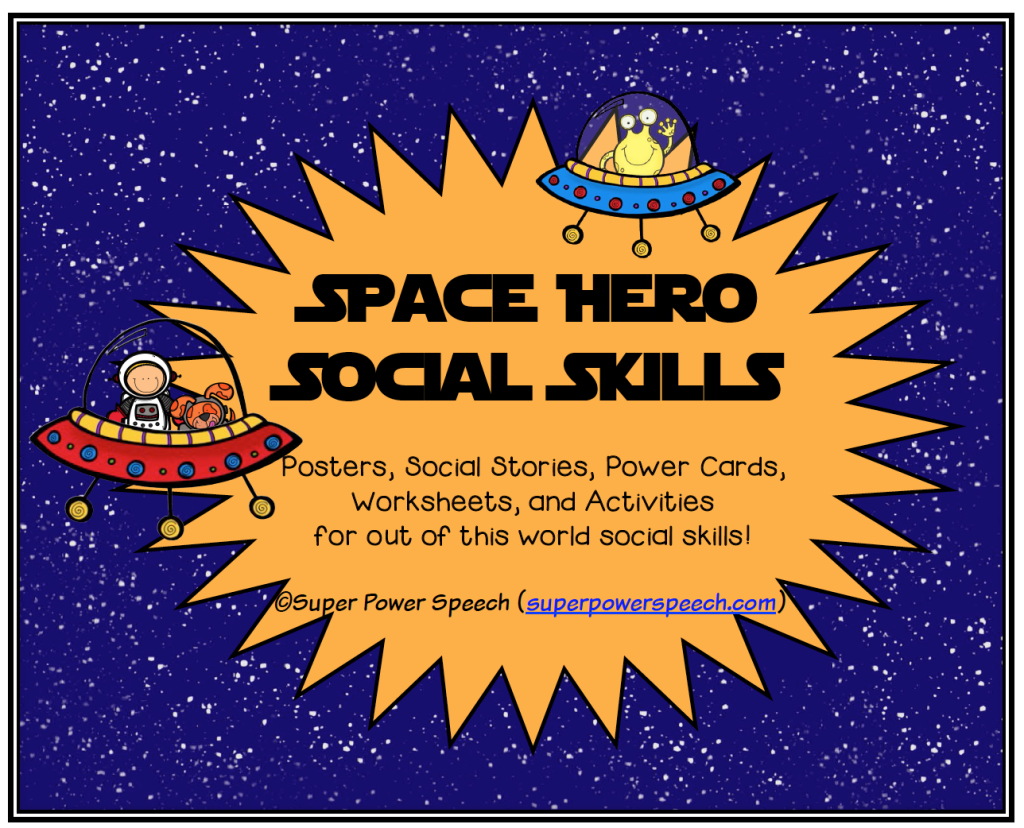 3. Mini Speech Club Winter: It's time to get out the best articulation program for younger elementary students ever! These worksheets are good for all sounds (sound cards included) AND come with built in homework and carryover practice!
What's in my cart are products that I highly recommend from other sellers! These items will be in my January lesson plans, so get ready for them!
4. Winter Find It On the Go: I used Small Talk SLP's Fall version of this and LOVED it! There are soooo many targets for language and articulation. I can't wait to use this in January!
5. Nonfiction Texts Targeting Articulation and Language: Nicole Allison has done it again with fabulous reading passages that work on both language and artic. Yay!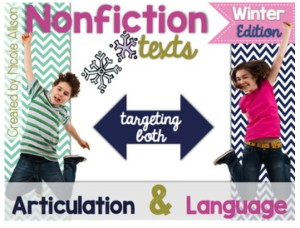 6. Spin and Speak Snowman for Articulation: Another adorable product from Speech Room News! Kids love using the paperclip spinner!
Make sure to check out the linky party here to see other great ways to gift yourself this holiday season!