The Road to a Fabulous Month
Planning for the month is not one of my strengths. But I'm hoping to get better and better at it. As it is almost a new year… here's to making a list to get myself motivated!
1. Make frozen meals.
I started doing this a few years ago and have yet to perfect this method. Most recently, I bought the crock pot meal plan from I am That Lady. Check it out here. This plan has been great so far because it is highly organized, has recipes that my family will actually eat, and MOST importantly, involves NO pre-cooking. Ain't nobody got time for browning meat. If those recipes won't work for you, just google search "freezer meals".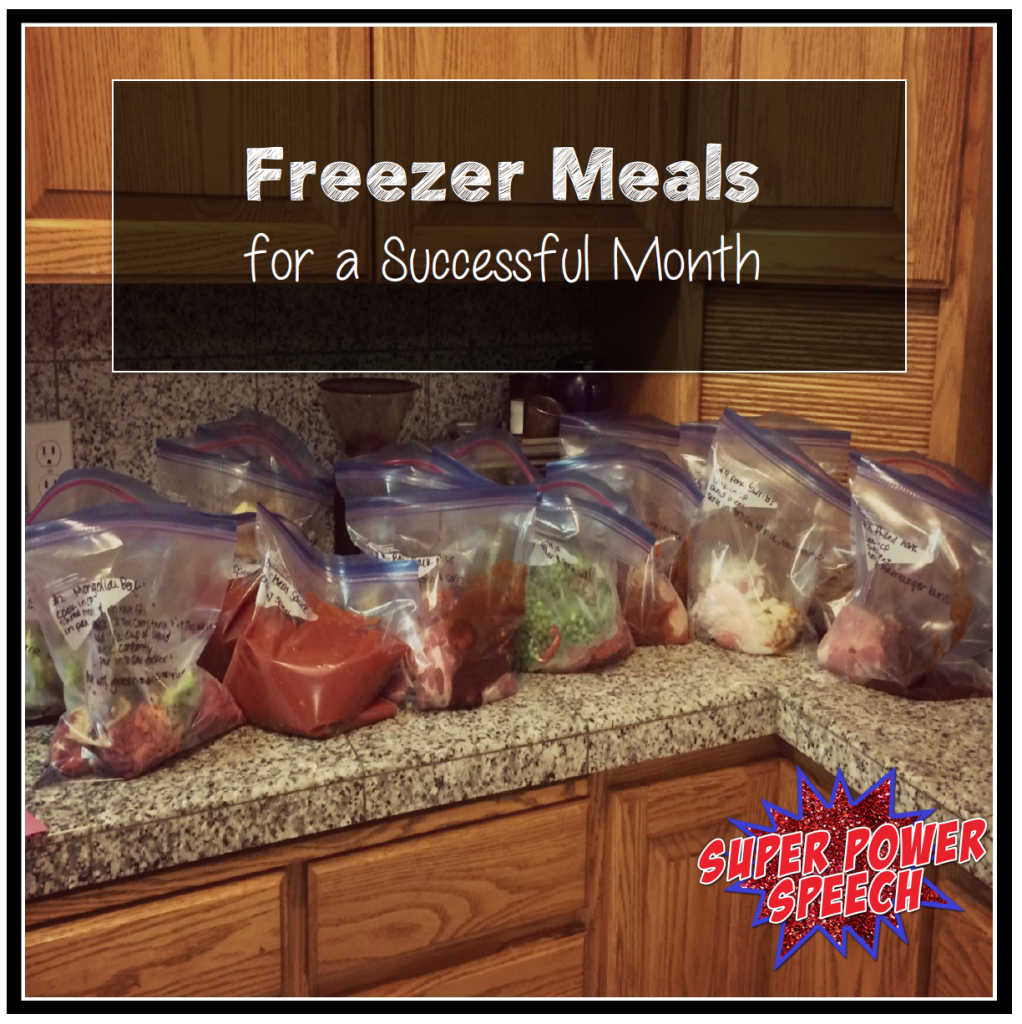 2. Go to the bank
Go at the beginning of the month. Make your deposits and get your cash. Then don't go back. Over a decade ago, my husband and I took Dave Ramsey's Financial Peace University through our church. I also read his book (Amazon affiliate link) Total Money Makeover. We developed a cash system for many of our household expenses and take out the money just once per month. Our policy (which we usually stick to) is that when the money for groceries, going out, coffee, etc is gone… then we're done for the month. We aren't perfect at it, but we are debt-free except for our mortgage!
3. Plan and write it on the calendar
Right before the month starts (or right after it starts), I try to make plans and WRITE them down. These plans include:
Blog posts
New products
Having people over to dinner (I'm trying to do this once per month.)
Other things that happen occasionally
4. Purge
I read "The Life Changing Magic of Tidying Up" last summer and was unimpressed. Why all I hype? Then I realized why these ideas were not revolutionary. It's because I have been following these "principles" for years. The only thing I really got out of the book was how to fold my clothes (and later I decided that method didn't work for me) and to say thank you to each item as I put it away (again, not so much for me). I don't put "purge" on the schedule, but I do spend approximately one day per month just ripping through the house and putting things into giveaway bags.
5. Sort through your photos
I know that this one seems odd, but I can take hundreds of photos each month (when the kids were little it was about 1000 per month!). Many of these are not photos that I want to keep. In the past, they would accumulate and accumulate, taking up tons of storage on my phone and computer. At the end of the year, I would sort through them and make an annual photo book through Picaboo (I've tried almost all of the photo books out there and Picaboo is by far my favorite… plus they run amazing sales if you are on their email list). Going through my photos is like purging my house… it makes me feel calmer. It also lets me re-live all the moments from the month that I had already forgotten. Yes. I do forget things within minutes of them happening. It's called getting older.
If you really, really want to get serious about organization, you MUST enroll in one of my courses. Check them out below:
Productivity and Organization for Women
See all the posts in this series!