Disclaimer: This post contains Amazon affiliate links.
I've been extremely busy around these parts! Not only is May the biggest IEP month of the year (I think I've had 30 so far), but we also put an offer on a home two weeks ago.
We are having some difficulties with the negotiating process and I'm not sure yet if the home is "juuuuuust right" for us. I guess we'll have to wait, pray, and see.
On a speechy front, I've created two Goldilocks units recently that I'm quite proud of. The first one is centered around a book that my children brought home from their school library a few months ago, Goldilocks and the Three Dinosaurs (by Mo Willems, the awesome author of Knuffle Bunny and the Pidgeon books).
I swear, this is probably my favorite children's book of the year. It is hilarious! Full of great sarcasm and  humor for adults (which still kid appropriate). Because it has relatively few words, it can easily be read and discussed in one speech session. But there is enough vocabulary, non-literal language, and humor to last for an entire month of therapy (I'm sure because I'm doing it right now!).
Here is what this book unit contains :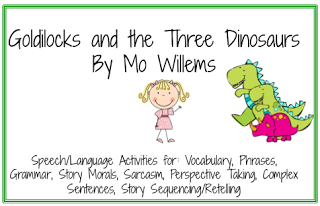 Vocabulary Level 2 (grades 1-3) and Level 3 (grades 2-5) with Vocabulary cards and Home work for each level: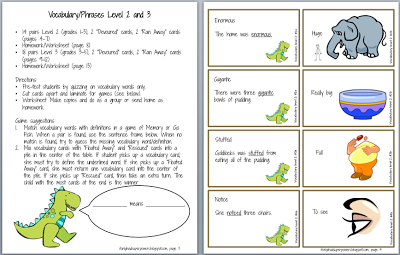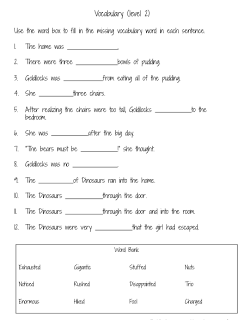 Phrases Matching Worksheet


Synonyms cards: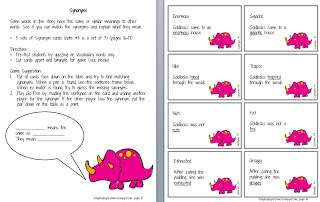 Past Tense Verbs Regular and Irregular Cards and Worksheets for each: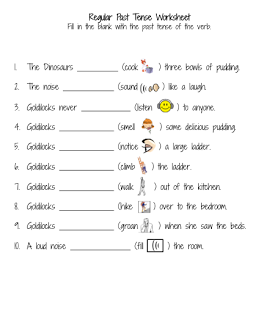 Moral of the Story Explaining Worksheet: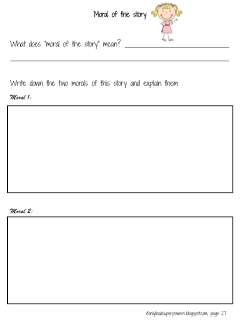 Sarcasm Identification, Expressions, and Create your own activities:


Perspective Taking from the beginning and end of the story:


Complex/Compound Sentences Game and Cards: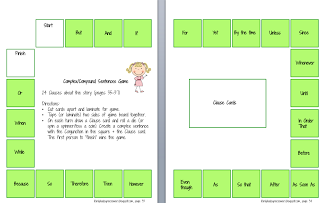 Story Sequencing: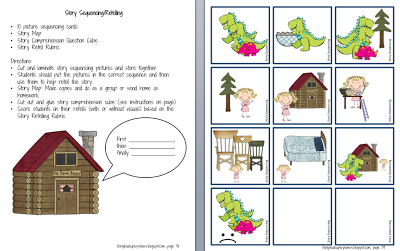 Story Comprehension Questions Cube: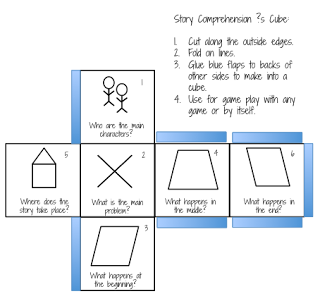 Story Retell Map and Rubric: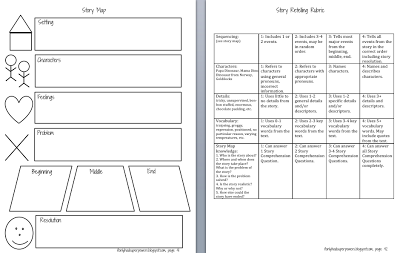 Get the Goldilocks and the Three Dinosaurs book unit here.
but wait… there's more Golidlocks goodness!
In addition, I have gotten so much use out of my Jack and the Beanstalk and Three Billy Goats Dynamic Assessment units, that I decided to make another….. Goldie style (longing for those days as a child when I had naturally blonde hair!).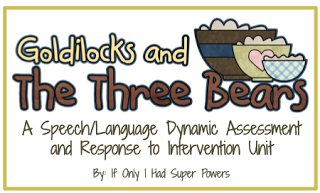 Like my other units it contains:
A story (written by yours truly) and visuals: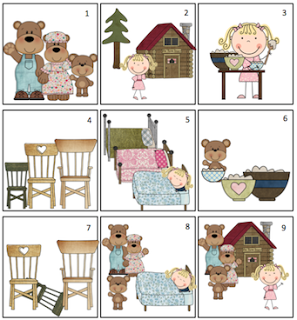 Story retell transcription page and scoring rubric.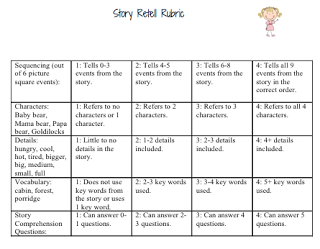 Pre-Assessment of Vocabulary and Basic Concepts: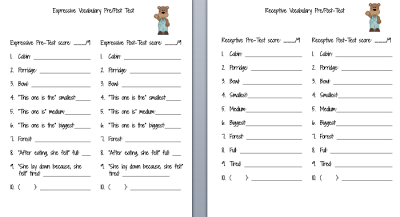 Narrative Interventions: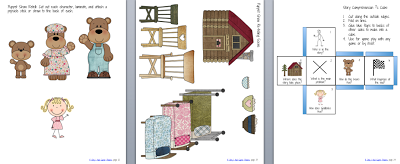 Vocabulary Interventions: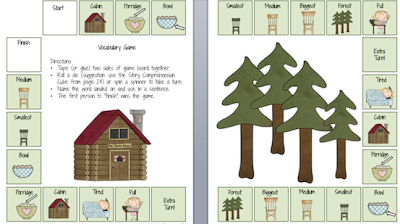 Basic Concepts Interventions:

Post-test and Scores/Considerations: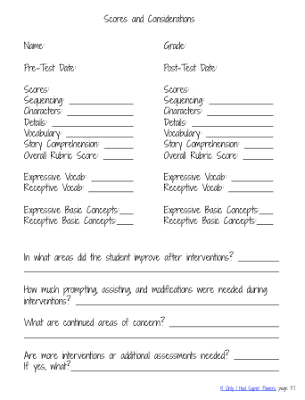 Buy the unit here and be all ready for all those tricky kiddos you need to test!