This was originally posted 9/18/08 and is being re-posted as part of the Chicken Soup for the SLP Soul blog hop!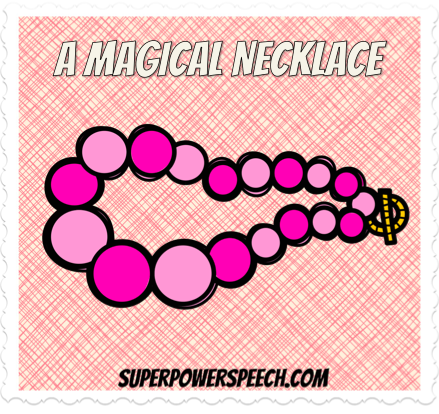 Clipart by Krista Wallden @ https://www.teacherspayteachers.com/Store/Krista-Wallden
One of my students is a gorgeous little princess-like girl who is severely language delayed. I spent her entire Kindergarten year trying to figure her out. I probed, tested, guessed, talked to parents. The girl didn't talk or imitate. She couldn't follow verbal directions.
Was she severely cognitively delayed? No… she could imitate writing and pictures beautifully. She could follow the examples of her peers and tried very hard to "fit in". She could imitate physical tasks quite well. These are not skills that my students with severe cognitive difficulties have. Was this just a factor of her having two languages at home? I would normally have said absolutely not! But with this little girl I didn't know. Maybe she was going through a silent period as she adjusted to a new culture? But her parents claimed that they speak both English and their native tongue at home. Plus, her little brother was developing both languages without difficulties.
Was she hard of hearing? Her reports stated that she passed her hearing screening in Early Intervention and at a doctor's office. But then she failed her hearing screening in first grade. After dozens of phone calls, arrangements of tests, meetings, more tests, and more phone calls (did I mention I HATE phone calls?), she was diagnosed: She has a moderate to severe hearing loss and is a very good candidate for a hearing aid.
Oh. My. Gosh. For the first six years of her life, she was not hearing language.
I should have further explored her hearing status when she started Kindergarten. But I didn't. And I'll never fully forgive myself for that.
This post describes and simulates what a child with hearing loss can actually hear in a classroom setting. Although my student received hearing aids within a few weeks of her diagnosis, she made extremely slow progress–she was trying to make up for six years of loss. During the time that most children's brains are most pliable to language learning, hers was hearing fuzz. Plus, there were other issues. Two or more days of each week she would come to school without her aids on. Or the aids had dead batteries. Or she wasn't wearing them at home. She is such a sweet girl and I would tear my hair out wanting to help her, but not knowing how. At her most recent IEP, I told the hearing specialist that I wanted more for this little girl. I wanted an FM system or a classroom speaker, or something . And I got it. Within a week.
My sweet student is about to have an FM system. The teacher will wear a special microphone. The signal will be transmitted by FM waves to the loop around my student's neck. Like a necklace. A magical necklace. Her hearing aids will pick up the signal. And, ladies and gentlemen, my student will be able to hear the teacher.
I found a simulation of this phenomenon at the University of Wisconsin-Whitewater website. This is what a person wearing a hearing aid hears at a pizza place (keep in mind that this is still way better than what they would hear without the aids). Exhausting! Now this is what that same person will hear if the speaker is wearing a microphone and the listener has an FM system. But that is in a crazy and chaotic restaurant/mob scene. Surely a classroom would be quieter, right? I mean, we give students "preferential seating"! Really? Listen to this example in an unusually quiet classroom. And I promise that my student's classroom is MUCH noisier. Now, put an FM system into place and this is what she will hear.
I'm going to cry.
My princess is going to hear .
As a cautionary note, however, I must remember to tell the teacher to turn the microphone OFF before using the restroom…
 My secret number for the Blog Hop is….