I absolutely adore Jan Brett stories. The illustrations, vocabulary, and story make them top notch. Not surprisingly, I have developed many Speech Therapy Book Companions to go with her books. I decided a few months ago that I wanted to update my book companions, beginning with hers. But before I did this massive overhaul, I had one new companion that I just needed to make.
(Disclaimer: Amazon Affiliate link)
The Three Snow Bears is a polar version of Goldilocks and the Three Bears. Don't confuse this with another book companion that I have in my store already, Goldilocks and the Three Dinosaurs.

All you need for this awesome unit (which could take a month of therapy times if you wanted to do all of the activities!) is:
This speech therapy book companion includes:
Articulation /l, s, z, r/
Level 1 activities (Kinder-1st grade language levels)
Level 2 activities (2nd-3rd grade language levels)
Level 3 activities (4th-5th grade language levels)
Story comprehension activities (all language levels)
Hope you love this as much as I do!!!
Don't forget! Buy the book and the speech therapy book companion!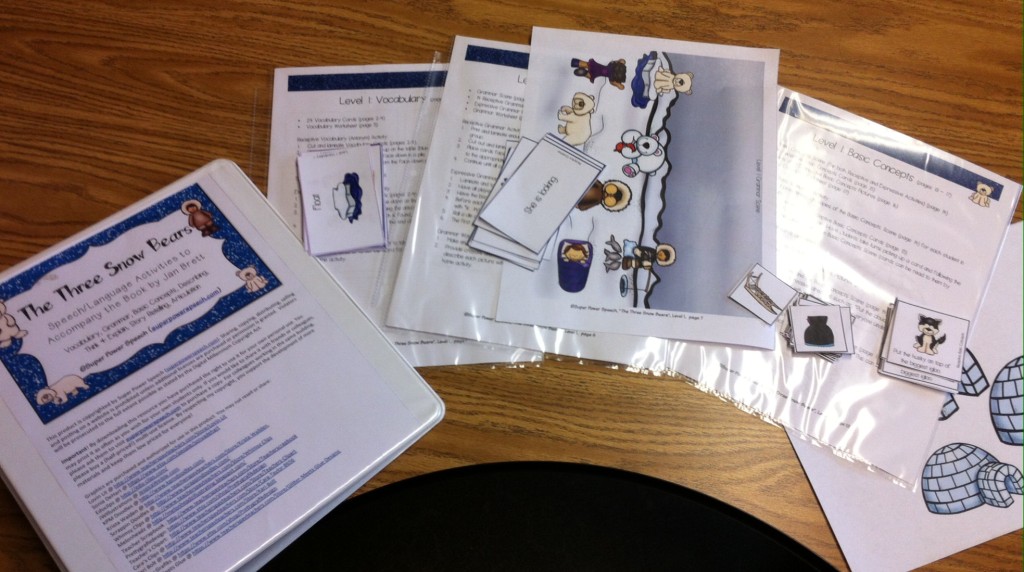 And check out how I organized this unit with this video sneak peak: