Gosh, I hope Super Grandma isn't reading this…When my mother paved the way for Monstrosi-trees in the family, my husband and I said, "WHAT?!"
A fake tree? And it doesn't even pretend to look real?
And it costs how much?
But this year, I finally learned to appreciate Super Grandma's tree. Even with the top section of lights out.
Because when you have a well-lit tree, and a gorgeous West Coast sunset, all faults can be over-looked.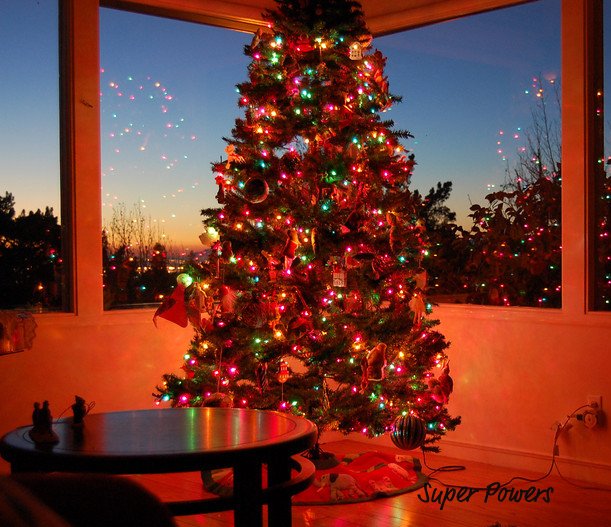 (I am ecstatic to report that I actually took this picture and did not manipulate the colors, exposure, contrast, etc with photo software. This is the actual photo. Go me!)