January 2016 Lesson Plans
It's almost 2016! A new year! Wow. I wonder what will be in store for me this year?
Here are a couple of areas in which I grew in 2015:
I presented at ASHA!
I read 100 (and counting) books.
I started to get a better grasp on my faith as it has evolved over the years (new seasons of life).
I began running for the first time in my life and ran 3 5Ks.
Flew cross country to visit some of my college BFFs.
Here are some of my goals for 2016:
Run a half-marathon.
Strength train.
Read at least 50 books (I don't want to stress myself out to reach 100 again!).
Continue to blog, create, and innovate to stretch my brain and my life.
With that in mind, I hope that these January lesson plans make your speech planning easier so you can focus more on YOUR goals!
I have included my "warm up" and homework activities within the lesson plans.
I have added new lesson plans for Articulation (divided by age level).
I have divided my social skills lessons into age levels/functional levels.
Don't forget to download my NEW file folder freebie for January: Big and Small Snowman Sort
I hope you find these as awesome and useful as my assistants and I do! Click on any of the images to link to the FREE lesson plans on TpT!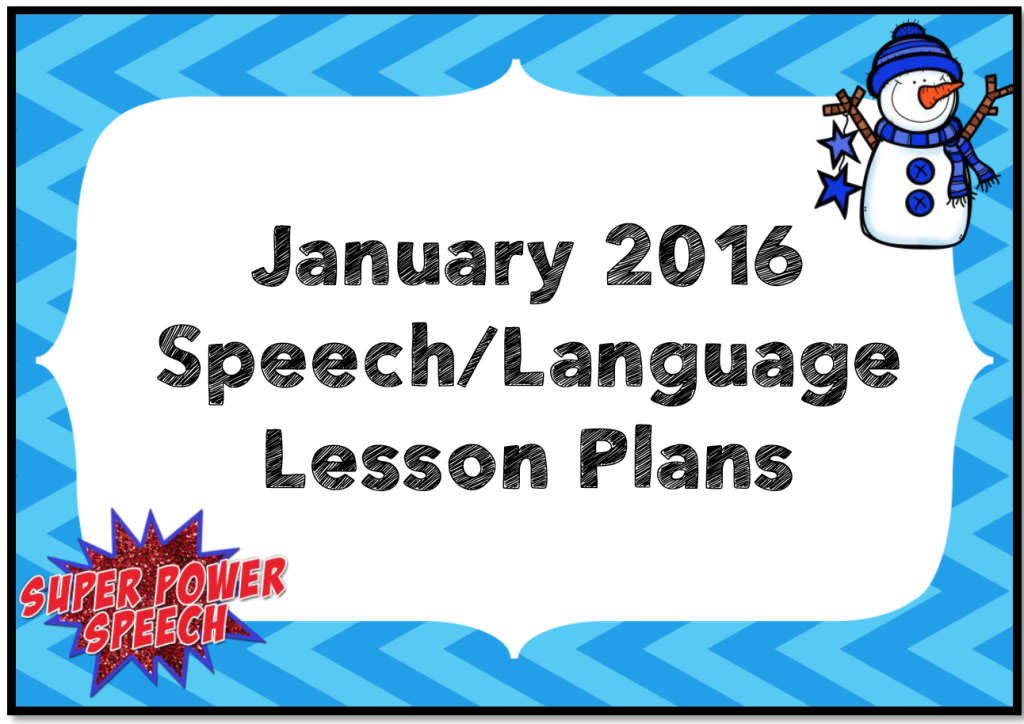 Pre-K: PreK or students with severe language delays/minimally verbal
Level 1: Late PreK-1stgrade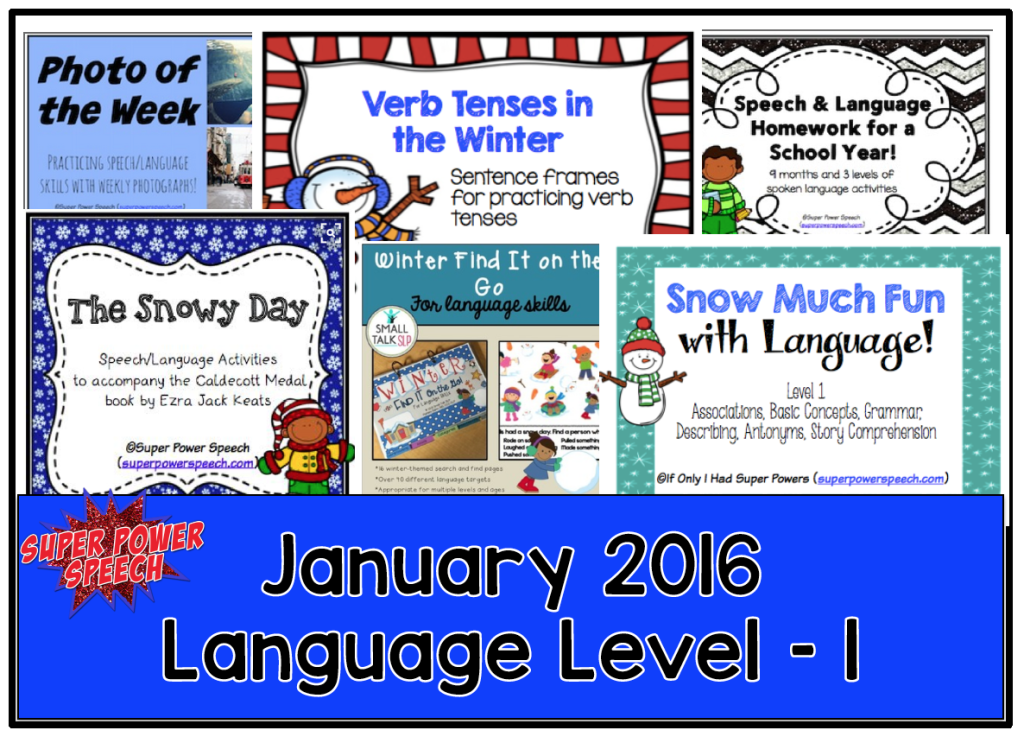 Level 2: 2nd-3rd grade
Level 3: 4th-5thgrade (could easily be used for middle school as well)
Social(K-2nd): For non-readers and students with PreK-K level social skills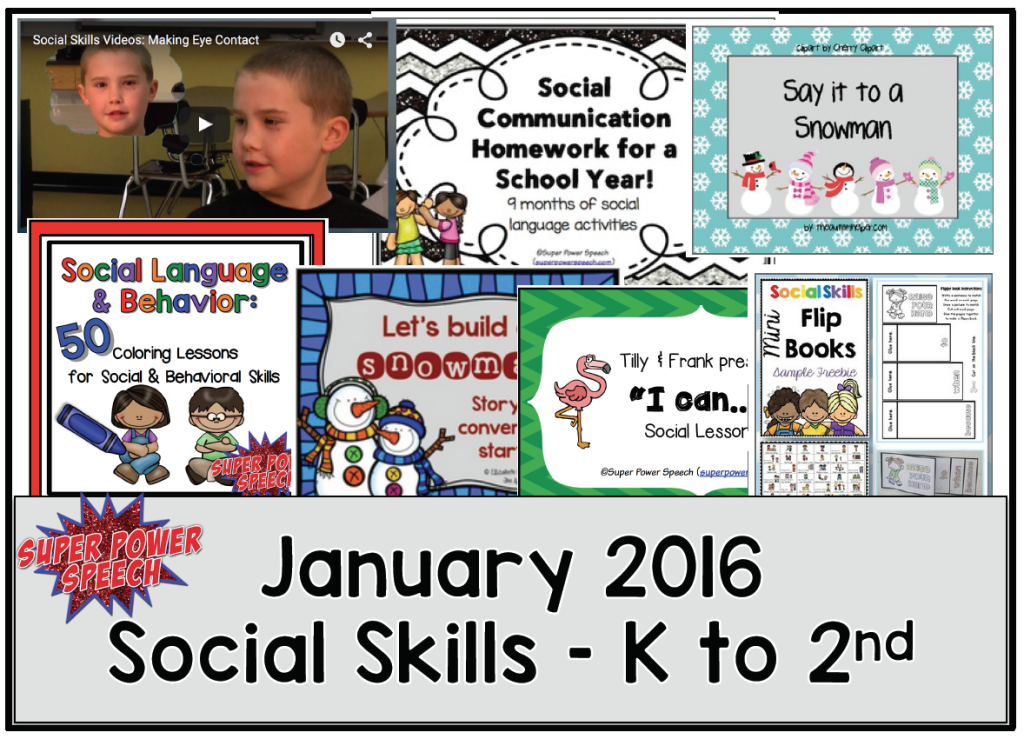 Social (3rd-5th+): For readers and students with approximately 3rd grade level social skills
Articulation (K-2nd): For non-readers and students working on earlier sounds
Articulation (3rd-5th+): For readers and students working on later developing sounds.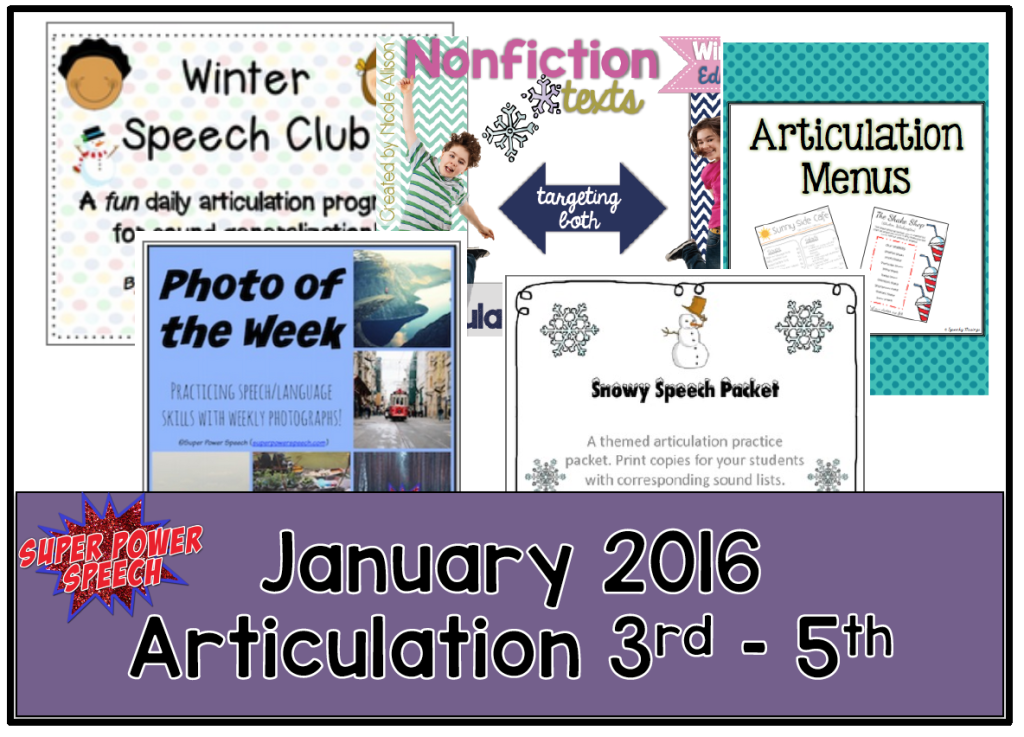 Make sure to get all of the free lesson plans here!