Last summer felt rather unsatisfactory to me. My kids were on screens for waaaaaay too many hours. Although we did "Summer Home school" last year with some success, I still felt guilt about all the screens.
On the other hand, as a mostly single-parent, with three jobs, my counselor assures me that I'm doing what I need to do to get through. And sometimes that means letting my kids have screens. But sometimes, it doesn't.
I have created what I hope to be a REALISTIC bucket list of things I really want the kids and I to accomplish this summer. There are only 20 items to help make it more likely to happen.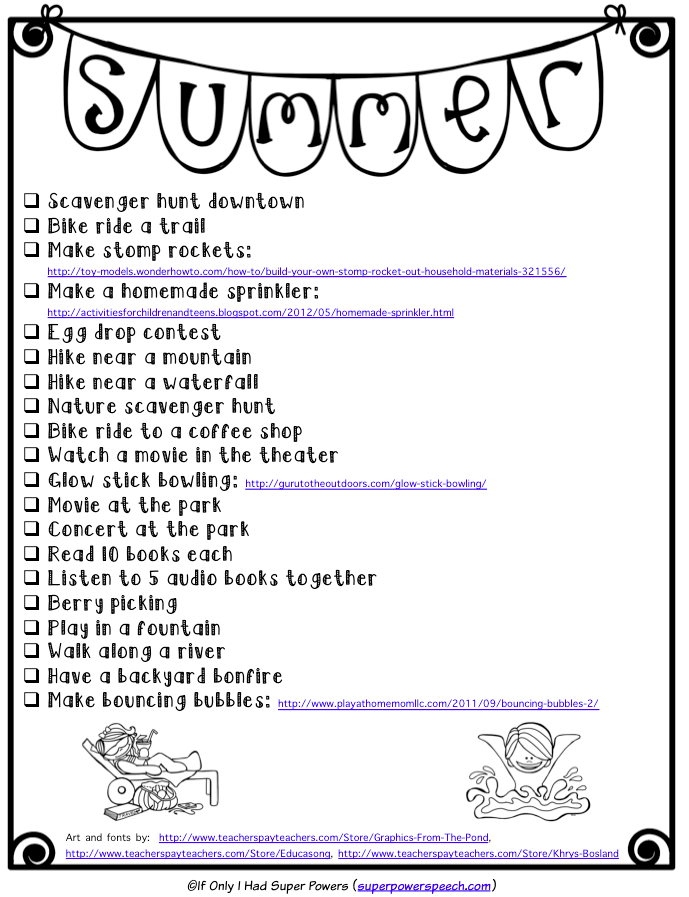 And… my 2014 version of "Summer Home school" will look like this (every afternoon I'm going to ask the kids to work on this list with the reward of screens on the weekends):
What do you think? Can we do it???? Will I feel better about our "accomplishments" at the end of this summer?