The Star Wars saga continues in the Super house. But I have to admit that I'm enjoying it.
At his first Disney visit, The Flash refused to volunteer for Jedi Academy, but he did spend his yard sale money on a rockin 2-sided make-your-own light saber (which he proudly swung around the park for the rest of the day).
And he used his mad skillz to fight his Padawan friends at his Star Wars birthday party.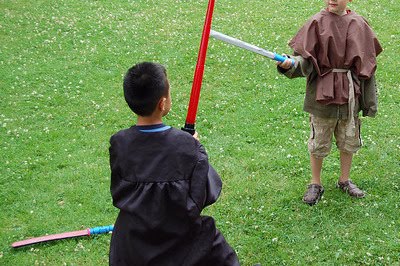 And destroyed the Death Star (pinata),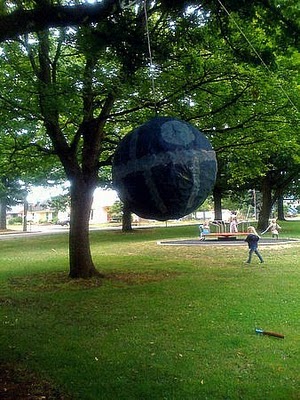 And devoured Tie Fighters (cupcakes).


We continue to have ethical debates with our now-7-year-old about "no guns" and "killing is bad" as he pretends to laser blast the entire family. Suggestions?