speech material organization – part 2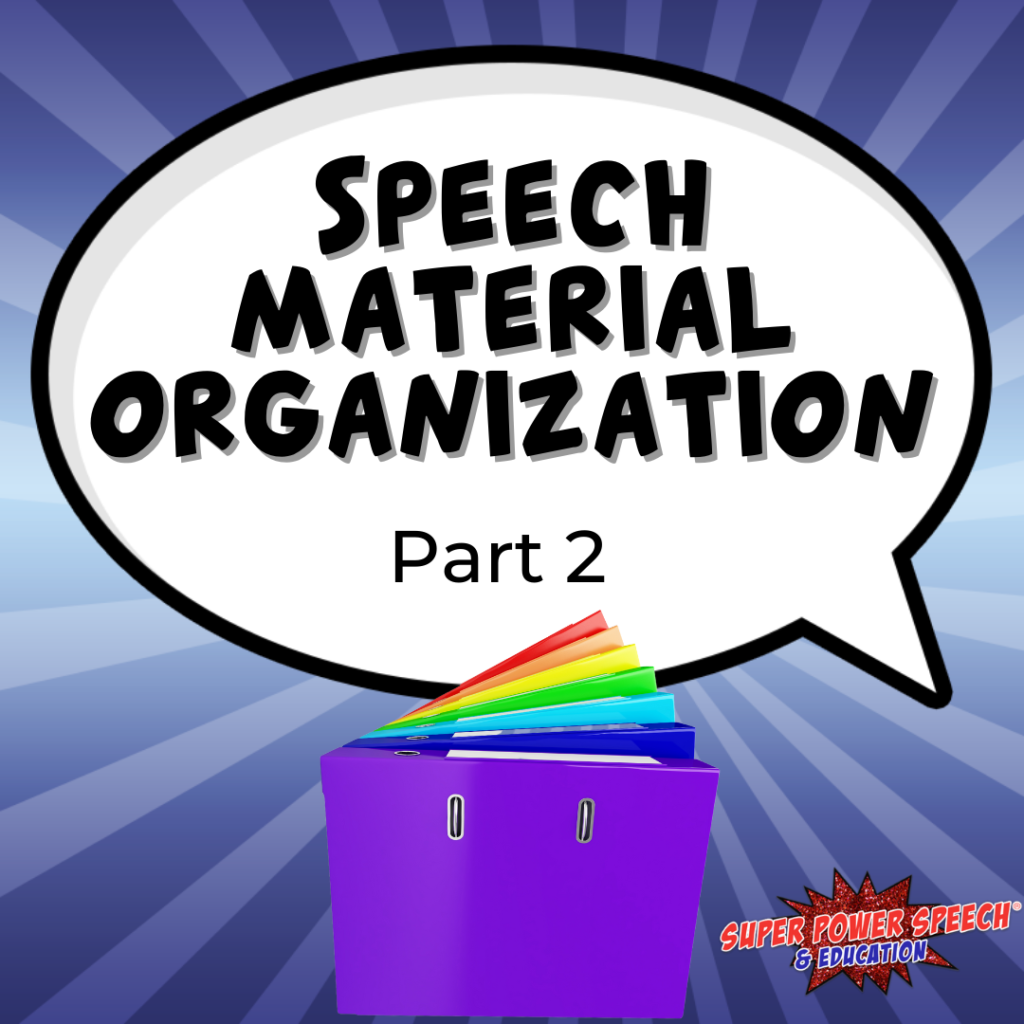 Read PART 1 of this series on keeping your speech materials organized!
I sort and store my materials by month in my file cabinet. The current month is placed in a crate for easy access throughout the month (and from my lesson plans).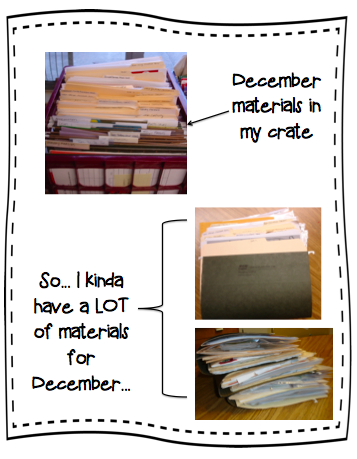 When the month is over (i.e., today!), I remove these files and put them back in my file cabinet. And… then comes the next month's materials!
I try to write the targeted level on the folders to find the materials easily. The levels correspond with my homework and lesson plans:
Level 1: K-1st grades (approx)
Level 2: 2nd-3rd grades (approx)
Level 3: 4th-5th grades (approx)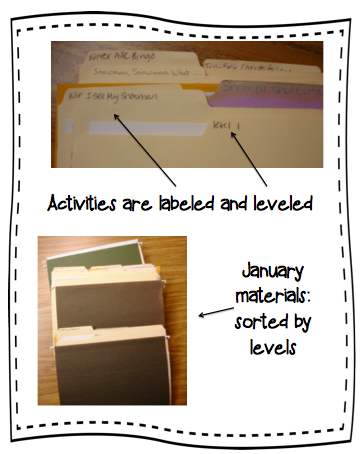 Check out Part 1 of Speech Material Organization
If you want to get serious about getting organized, check out my course:
helping school-SLPs take back their weekends!