Getting organized for play-based speech therapy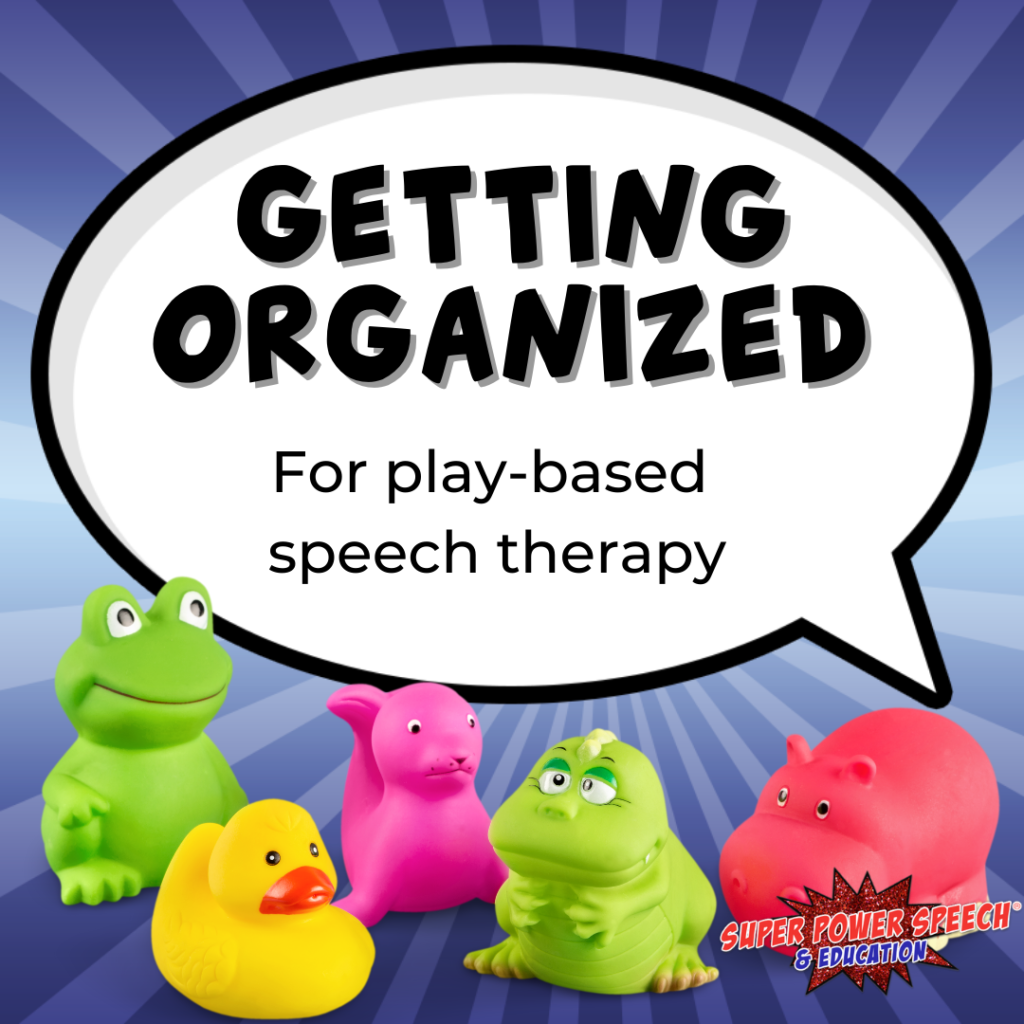 33% of my students with speech IEPs work on very basic 1-3 word utterances (verbally or non-verbally). One of the many ways that I work on their speech goals is to engage them with play-based speech therapy.
What is play-based therapy?
I use my own approach to therapy, loosely based on Floor Time. A box of toys is chosen by myself or the child, and we engage in a basic or complex play filled with my sneaky approaches to improve communication and social skills.
I consistently and repetitively repeat labels, actions, and descriptors.
I withhold items and actions until the child requests, comments, or repeats.
I add anticipatory pauses to encourage the child to respond.
I am excited about the play, and any communication attempts that the child performs.
Is play-based speech therapy fun? YES! Is it exhausting? YES! Does it require organization? YES!
How do you get organized for play-based therapy?
My space is set up well with many bookshelves. I have stated using these to my advantage by organizing themed toys into bins on the shelves!  I choose the bin that we will be using that day based on the season, letter of the week, or interest of the child.
Originally, I had been excited about using clear boxes so I could easily find the items. However, I quickly discovered that the kids were a little too excited about the toys and were too easily distracted if they could see all of the options. I put large labels in the sides of the boxes to help with this issue.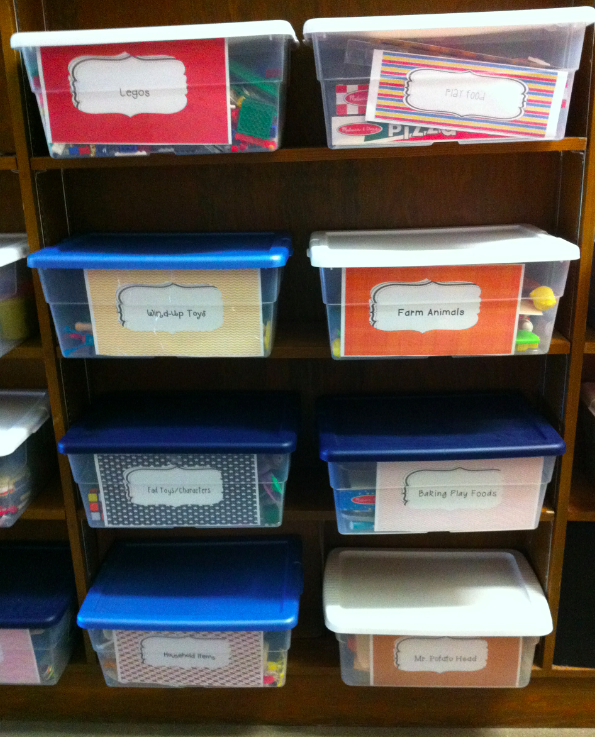 I have also been working for the last year on adding picture choices that I can use to complement my core boards.
Get ready for some fun!
If you want to get serious about getting organized, check out my course:
helping school-SLPs take back their weekends!