Do you have dreams of being the coolest SLP around?
Do you want to annoy all the adults with whom you have contact (hey, maybe they'll stop referring so many kids if they are avoiding you!)?
Then I have the PERFECT activity for you!
 Two days ago my ten-year old son showed me a you-tube video called "The Fox ((What Does the Fox Say?)" that I cannot, for the life of me, get out of my head…. Yesterday, my friend 3000 miles away posted that her 11-year-old son was also singing this song constantly.
At that point, I knew this video/song was a pop-culture hit. I needed to take advantage of it!
 So, I created a sentence frame activity to work on synonyms within a fun context! After watching or listening to the song (tip: I advise listening to a SHORT portion of the song!), think of synonyms for the targeted words. Then ask and answer the question, "What does the fox say?"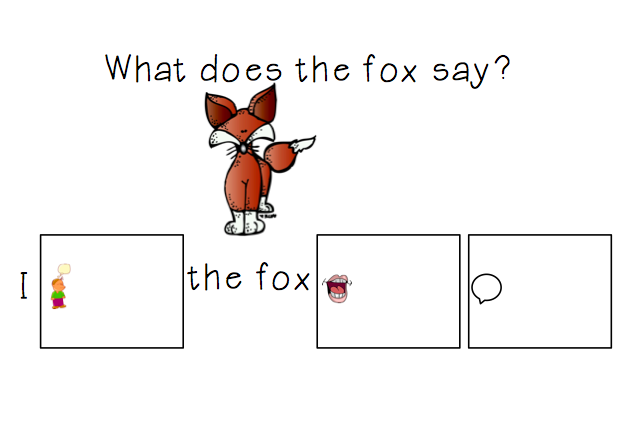 This quick and engaging sentence frame activity is a free download. It will let kids know that language practice can even be incorporated into viral videos and annoying songs. Download it here.