November Speech and Language Activities
November is one of my favorite months of the year! Not only is it Professor X's birthday, but the leaves are just so beautiful around here in November! Plus, there is pumpkin pie, pumpkin lattes, pumpkin bread… (you get the idea).
I have a plethora of Speech and Language activities that are great for November that I have posted about in the past. Here is a round-up of previous great November/Thanksgiving posts:
1. The Stranger: I'm not joking that this is my favorite fall book ever. I adore VanAllsburg and this book is especially creative and mysterious! I created this book companion because I love using this book with my older students because we can read the entire thing quickly, but there is so many vocabulary words and predictions that you can use it for the entire month!
2. Thanks and Giving Tree: I've done this  craftivity  at home with my own kids. I have also given suggestions as to how to adapt this to use with kids working on speech and language skills.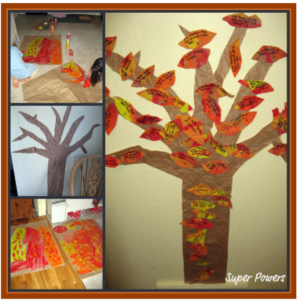 3. Thanksgiving Artic Mad Libs: Work on articulation and parts of speech with this fun Thanksgiving freebie!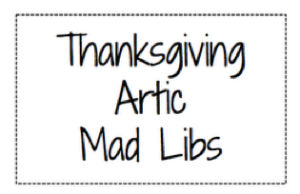 4. Twas the Night Before Thanksgiving: A super cute rhyming book about Thanksgiving with the same poetic features as it's Christmas counterpart. The book unit activities that I've created are great for K-2nd grades.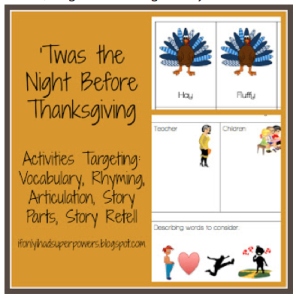 5. The Plump and Perky Turkey: This book is one of my favorite Thanksgiving books ever. Maybe my all time favorite. I love it that the turkey is so clever! 🙂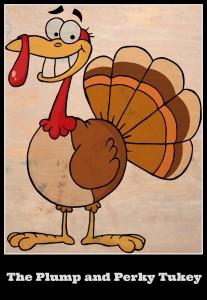 6. The first Thanksgiving in 4 parts: Or how I turned speech therapy into a history lesson!
7. Thanksgiving Articulation Word Search: Another fun freebie focusing on /s, z/ and /r/ sounds.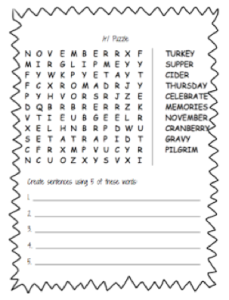 I just wish November weren't such a short school month (between Veteran's Day, conferences, and Thanksgiving break we hardly have school!) so that I could use all of these activities!
Want to save time and money? You can download all 4 of the items that I have listed on TpT in one quick money, saving bundle here!