I just finished my first week back at work! Phew! It's a hard transition for me, but I am psyched to get my own kids back in school so I can stop homeschooling!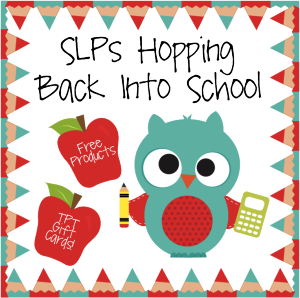 To celebrate the beginning of the school year many of your favorite SLP bloggers are having a blog hop! It's easy and free to participate. Take look at the awesome prizes!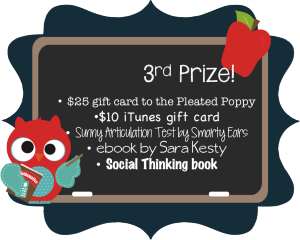 How does it work? Easy! Just go to each blog, grab your FREEBIE and collect all the letters in the blog hop to spell the secret words. Then enter the Rafflecopter to win!
My FREEBIE is a Back to School Mad Labs. It is perfect for children ages 8+ working on grammar, vocabulary, and articulation sounds. You can grab it by clicking here.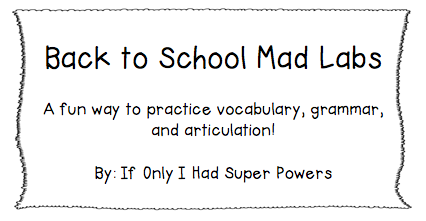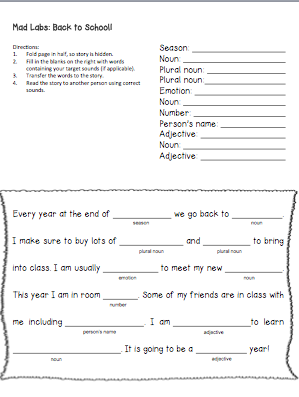 My secret letter is (make sure to write it down before going onto the next blog):
Don't forget to enter my "new website" contest for Amazon and TpT prizes! here!