Life. Turned down a notch.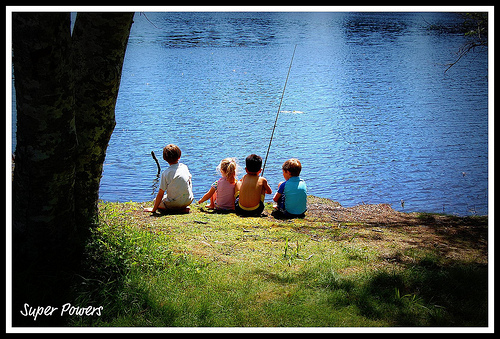 A camping trip with co-ed bunks and co-ed bathrooms?
Well, it wasn't all sleeping-bag changes…
In fact, it was lovely to just sit in the duck-poop-infested warm sand and watch the kids enjoy each other and the outdoors. Professor X commented that he never experienced nature like this as a child.
I hope The Flash can somehow appreciate this time of slowing down while growing up.