In spite of a budget of zero and a fuzzy brain (our euphemism for horrid pain), Professor X stayed up half of the night to prepare for Valentine's Day.

He was quite disappointed that the kids discovered this "curtain" before I did.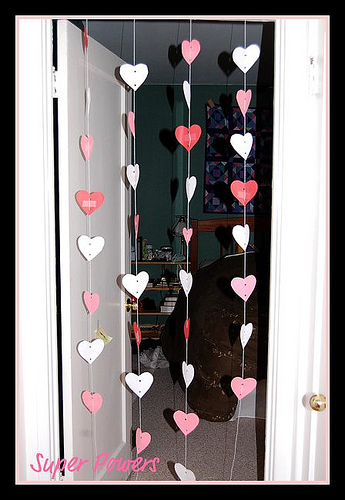 Bonus points if you notice Professor X's hand shielding his eyes from the camera flash. He got to sleep in until 11:30am.
In return for my Valentine treats?
He received hearts full of yum!