I made a decision this year to really reveal Professor X's physical disability to friends/family near and far. Although we've made reference to his chronic pain on Facebook posts and previous Christmas cards, we've never elaborated. Friends who haven't seen us in years have not yet understood how serious his condition has become.
So this year, I featured Professor X in his wheelchair for our Christmas card picture.


Actually, Professor X pointed out to me that our 2009 Christmas card photo also hinted at his physical condition: if you look carefully you can see his cane hiding behind Marvel Girl's legs.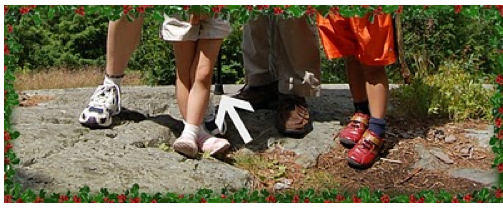 And although we sent our cards out the weekend after Thanksgiving, we haven't received a single question or comment on Professor X's condition. Even by those who hadn't previously known it's severity. One high-school friend even commented, "I'm glad to hear you are doing so well."
I'm not sure what I expected, really. But at least now the information is out there.