Social Story: The Time Out Box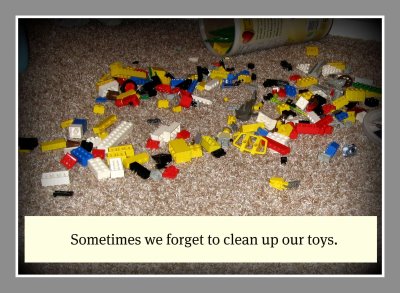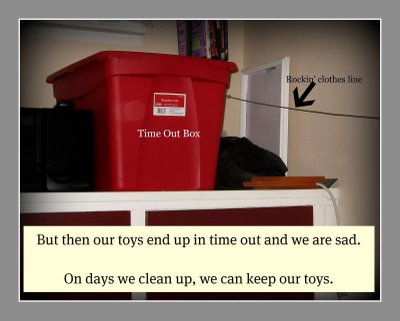 Toys remain in the Time Out Box until they are earned out with a coupon . Coupons are earned by behavior that is above and beyond the expected.
Until the toys are earned out, however, they are fair game for "whatever mommy wants to do with them." This phrase provides the perfect excuse for me to give away or throw out the plethora of junk that the kids accumulate. And they never are the wiser.
Plus, the Time Out Box allows the "blame" to be shifted to an object rather than a person. When the kids are fighting over one toy in particular, it will end up in the box. No individual child is in trouble. It usually resolves the issue quickly.