The Journal of a crazy mama:
One month prior: Get notice from school regarding science fair. Excitedly tell geeky husband he needs to do this event with The Flash.
Three weeks prior: Sign Professor X and The Flash up for Science Fair. Write brief description of the compass they will present.
Two weeks prior: Nudge Professor X and The Flash to get going with their project.
One week prior: Again tell Professor X and The Flash to do the project.
Four days prior: At last! Professor X and The Flash make the compass.
Two days prior: Ask Professor X and The Flash to re-create all the steps involved and take pictures. Stay up too late making a photoshop collage of the steps.
One day prior: Order over-priced 8.5×11 inch photos of the collage with one hour photo processing. Cringe at the price as anything over $1 is too much for me.
Day of event: Professor X asks front office what time event takes place (since none of the posters or sign up sheets actually say the starting time). Told 5pm.
Super Woman is her own work conferences until 8pm and cannot attend.
After school, Professor X hurriedly feeds the kids and rushes them off to the event.
Arrives at 5:10pm to an empty school. No event. Grumpily packs the project back up and goes home.
No science fair for this family.*
Day after event: The Flash shares his project with his Kindergarten class. Somebody better benefit from these over-priced photos!
5 days after event: Super Woman shares the science project with the world on her blog. Have fun compass making!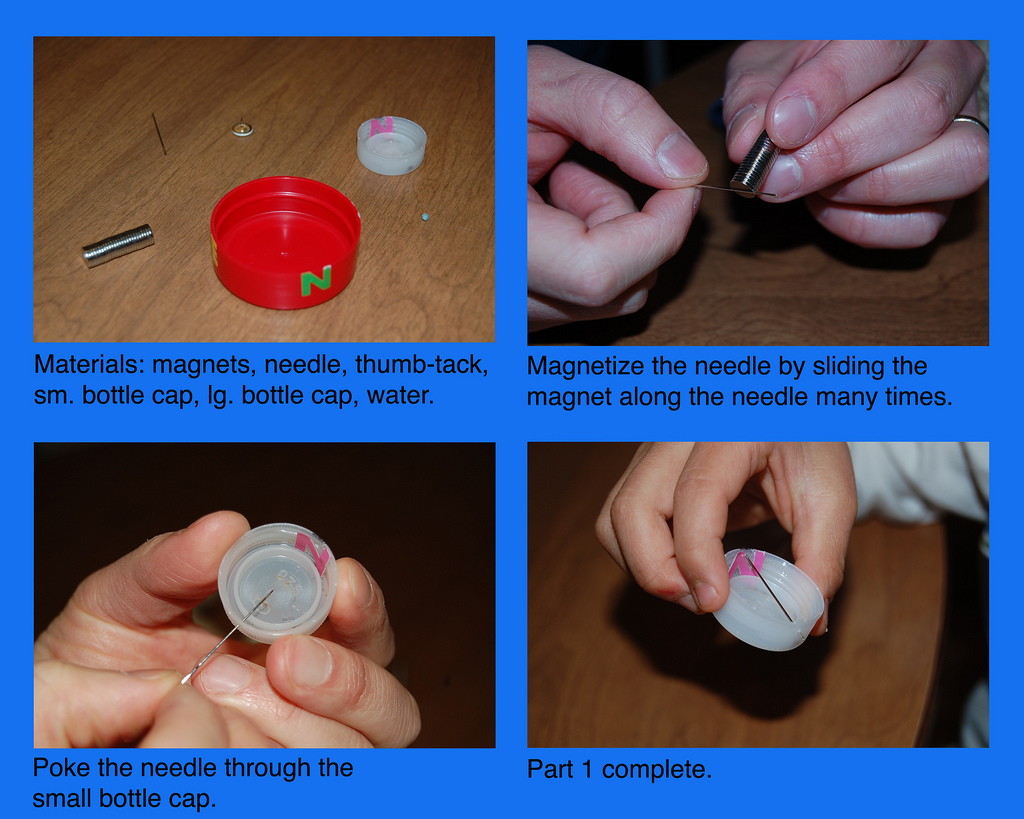 *It turns out the event started at 6pm and the office had the wrong time! You don't want to see the nasty emails I sent out about that one!