What's in Your Cart Linky Party!
Hurray!! A sale at last! My cart is starting to fill up and I know I have so many more things to add!
Here are my SLP suggestions for your cart from some of my besties:
This is such a brilliant idea that I'm embarrassed that I didn't think of it first: Story in a can!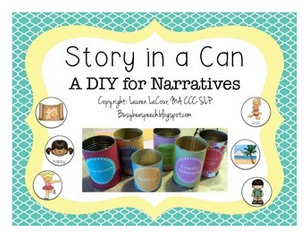 I'm a huge fan of learning about other countries and cultures (as you can read about here and here), so I know this would be awesome with my level 3 students: Around the World Language activities!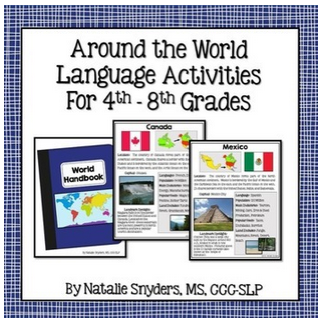 And this one is just as cute as can be! I have the farm activity and use it both for articulation and very early learning kiddos: Interactive Apraxia Activities!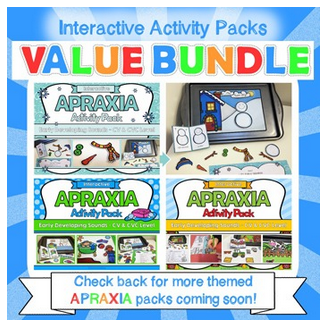 This product, I had the pleasure of editing recently and it is jam-packed full of grammar awesomeness: Leveled Grammar Intervention!
And these books by Speech Room News are so perfect for my very early-level language learners: Interactive Vocabulary Books!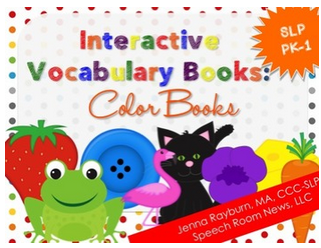 And what would I recommend from my own store? So many fun things!
I'm going to be using this book with all of my groups for a few weeks next month. I just re-did the entire book companion and I must say it is AMAZING now: Daisy Comes Home Speech Therapy Book Companion!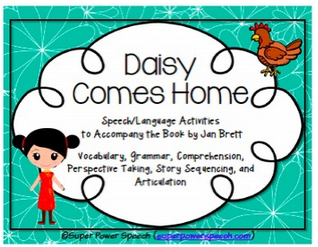 Do you ever have to do social language assessments? Then this is a great informal tool to help you with the process: Social Language Informal Assessment!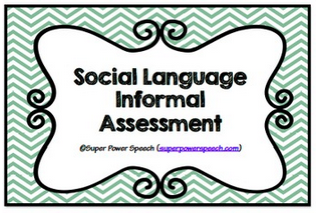 For everyone working with older students on articulation, these worksheets are full of sounds and have built in homework for carryover: Speech Club Spring!
And in case you are looking for materials for ALL of your language students that will get you through 2 months of therapy…. Spring Up with Language!
Make sure to check out the linky party at Speech Room News to see what other recommendations people have for the sale!