Binders and Planner Organization
My goal for the last 14 years has been to be an organized SLP. I am getting there. Slowly. One binder and bow at a time!
Here are my updated Super Planners for this year (color). My planner is already in a binder and ready to go for the fall. I will use it for all my to-do lists as well as for organizing my IEPs, meetings, Evals, Medicaid, etc. You can read about the contents and see what last year's planner looked like here.
In addition, I have found binders to be an AMAZING way to organize TpT units! With a few sleeve protectors, you can store all the pages and cards in one easy to find and easy to use method.
You can read my entire post about how I use binders to organize here.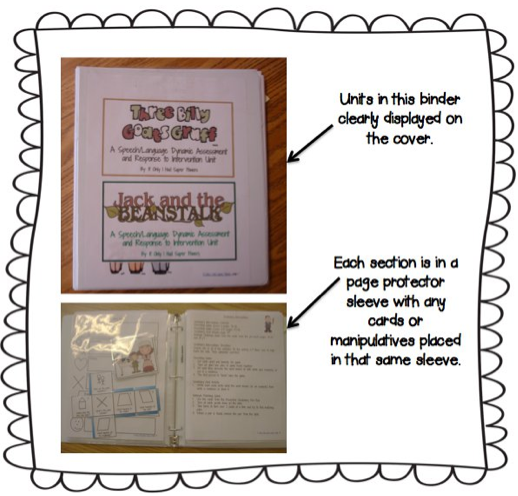 Check out the rest of the organizational ideas at Busy Bee Speech!