Since I am going to be posting my free lesson plans this weekend, I figured that I should hurry up and tell you about one new freebie that I recently created that I will be using with all of my language groups!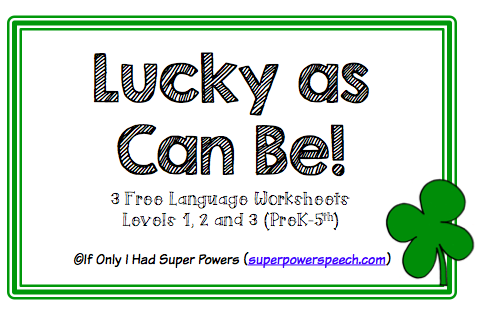 It includes THREE St Patrick's Day themed language worksheets:
Level 1 (preK-1st): 4 Lucky Things
In each leaf, write or draw something lucky that has happened to you. Then describe each lucky thing.
Level 2 (2nd-3rd): Lucky Me
Write or draw in each box. Use past, present, and future sentences to explain.
Level 3 (4th-5th+): Lucky Phrases
Describe what each of these phrases mean. Then make up your examples using these phrases.
Download them free here. Hope they bring you lots of luck with March lessons! 😉