Speech Club and Mad Libs Monday
I created a new Speech Club this year (and handily tied it to my "professional development" so that my principal would support this new endeavor).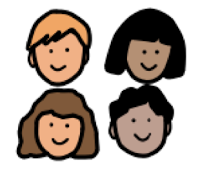 All my 3rd-5th articulation only students meet with me daily from approximately 8:45-9:00am to do a quick articulation drill (school officially starts at 9am). They practice their good sounds with me, with each other, and later with their teacher and parents.
Because it has become part of their routine, these students are at over 90% attendance and about 50% homework return. My hope and goal is that with this consistency, I will be able to graduate many of them from speech this year.
Every Monday we do "Mad Libs Monday" (the inspiration for this post): The students fill out a short Mad Libs that I have created with words containing their target sounds. I tried using pre-made Mad Libs sheets, but they took too long, so I had to remake them to be shorter and simpler. The students first try to think up their own nouns, adjectives, verbs, etc. But when they are stumped, I provide them with lists from Artic Tickle Stories. The students then read the mad libs to me, to another student, to their teacher, and to a parent.
This activity helps students to learn:
-words that contain their speech sounds
-parts of speech/grammar
-reading fluently with good articulation
-using good articulation outside of the therapy room