/s/ vocabulary for 3rd graders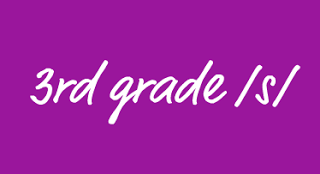 I came across an incredible resource last spring: Flocabulary (no, I am not endorsed by this site at all but if they contact me, I'd be happy to test out all of their products!). At the time, they had free lists of key vocabulary that children at each grade level should learn–a sample can be found here. The website sells printed and digital instructional materials to help children learn vocabulary through rap music, workbooks, and videos.
I used the free vocabulary lists to design articulation sentences for several grade levels.
The following is a printable list of my /s/ vocabulary sentences I plan on using with 3rd grade level students who struggle with articulation and/or vocabulary: