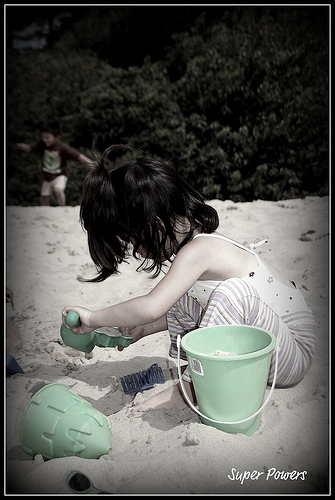 The first time my son touched sand, he immediately recoiled his feet and started whimpering.
On my daughter's first beach trip, she stayed resolutely on the blanket. Except for occasional taste testing.
Now they dig and explore. The Flash even tried sandboarding.
But Mommy? Whenever I am in the sand, I have flashbacks to high school swim team. Running up and down the San Francisco sand dunes beneath the Golden Gate Bridge. Steep sand dunes. Very steep. Sand in my shoes. Sand in my eyes. Sand encrusted on my hands. Yah, sand and I aren't the best buds.
Is it any wonder that I never did the get the kids a sand box? 😉