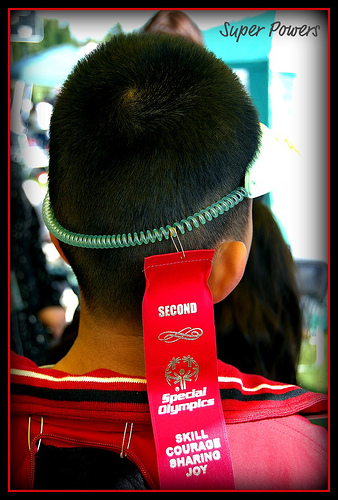 Our local Special Olympics may not be as flashy or famous as the national Special Olympics.
The participants may not train (or even be aware they are competing).
They may hate the change of schedule. The long bus ride. The crowds. The noise.
But they might just revel in the praise and encouragement as they are the focus of attention.
This is their day to shine.