Top 5 reasons to travel with a wheelchair
We had the "pleasure" of airport travel with Professor X's wheelchair over winter break. The following summarize why everyone should travel this way.
#5. Lacking hands to pull suitcases or car seats, you have the opportunity to hone your creativity skills. Notice how Professor X used his spatial-awareness skills. His IQ must have jumped ten points from this episode.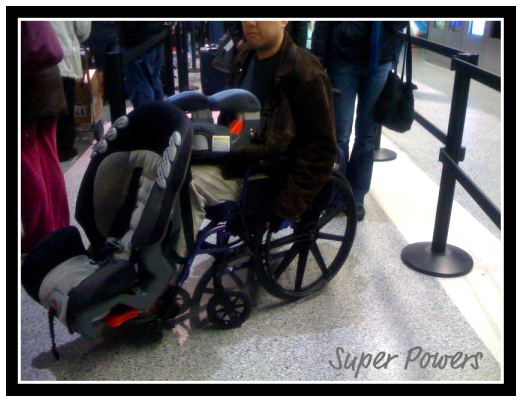 #4. You get to go in a special security screening line. And to pre-board. Unfortunately, the special security procedures make you late for your flight. Adios pre-boarding.
#3. Daddies in wheelchairs make for comfortable recliners. So comfy, in fact, that little girls may just fall asleep in their laps, further reducing mobility.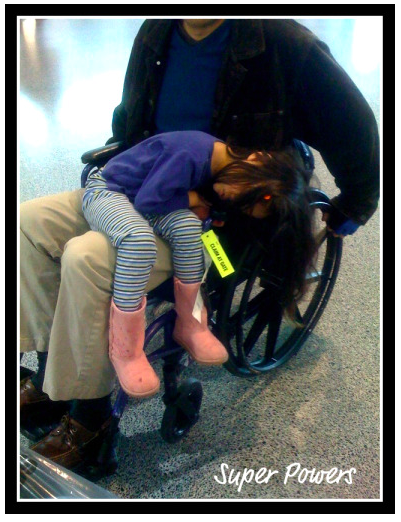 #2. Airport personnel will insist on "helping" push you through the airport. In spite of protests by both you and your wife–thus reducing your independence even more.
And the number one reason…
#1. Your six year old son will step-up and take on extra responsibilities to help out. Finally .