If You Give An Academic Some Free Time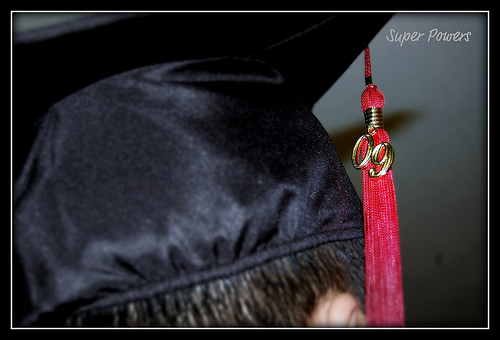 If you give an academic some free time…
He's going to want to take a grad class.
And when he can't find a job,
He just might take another class.
When he discovers that ancient Hebrew is very difficult,
He'll form a study group or two.
And when he learns that Theology is fascinating,
He'll TA a class or two.
When the pain gets too intense to study,
He'll change his meds and increase his doctors' appointments.
But he won't take a semester off.
Even when he becomes a full-time dad of two.
And when he can't find babysitters,
He'll take the kids to class so they can become little Theologians.
And after eight long years of classes,
He'll be awarded with a Master's of Divinity.
After which, he may have some free time…
So he'll probably take another class.