Why oh why does she cry, cry, cry!
Ever had to deal with screaming, yelling, and tantrums?
Me neither. 😉
But if this were ever to become an extremely frequent issue for your precocious 3 year old preschooler, you might get desperate and feel like you can no longer handle it.
And you might implement positive behavior supports to help her the child visualize behaviors throughout the day.
You might print up a regular daily schedule with pictures, slip it into a sheet protector, and hang on the fridge with a dry erase marker.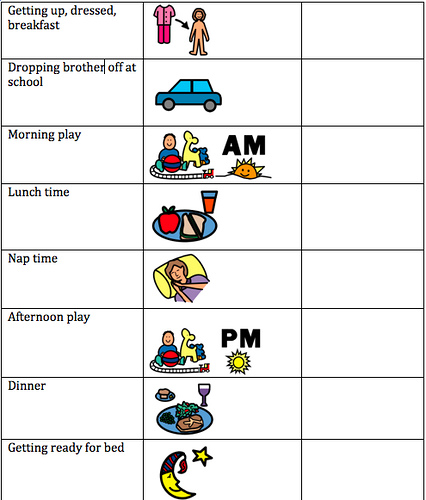 Good behavior during each part of the day equals happy face written on the chart.
And each happy face equals chocolate milk/jelly bean/toy out of time-out-box.
Which might lead to a lot more smiles.
And that I can handle.