Learning culture through celebrations
I have tried to teach my children through experiential learning. This is quite ironic since my hope for graduate school was to find a program that required only book learning, no hands-on.
Ha! God laughs at my best laid plans.
Although we cannot join the masses in a major China-town or Korea-town for Lunar New Year, we have developed our own Asian New Year celebration.
We decorated the house in dragons, paper crafts, and lanterns.
We all dressed in our finest Asian attire (we bought The Flash's outfit when we were in Korea bringing him home at 7 months of age).
We invited guests over and all children at the party made Handprint Dragons.
Professor X played a "drum" and the children danced their creations around the house in a festive Dragon Parade.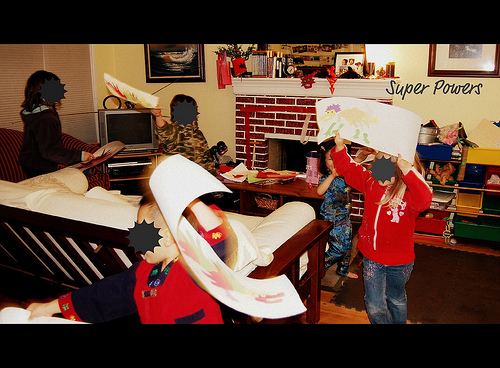 We played "games". Such as sweeping out all the bad luck.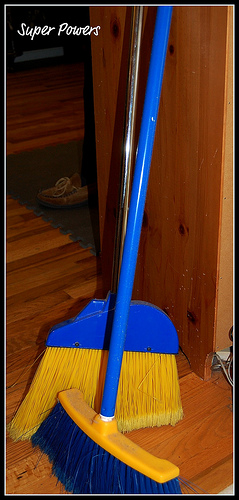 And practicing fine motor skills with beginner chopsticks… The kids raced transferring the most fish from one bowl to another in 30 seconds time.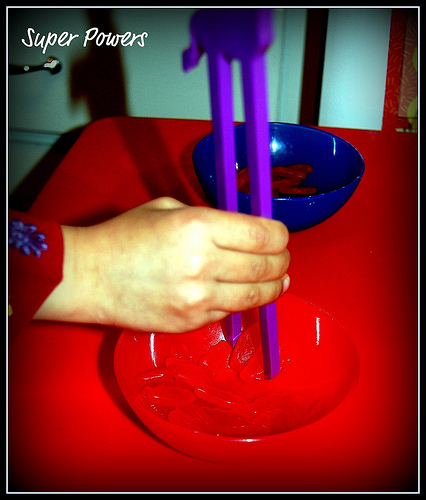 and of course we ate and ate.
We made lots and lots of dumplings (about 150 of them!) and "sushi" dessert.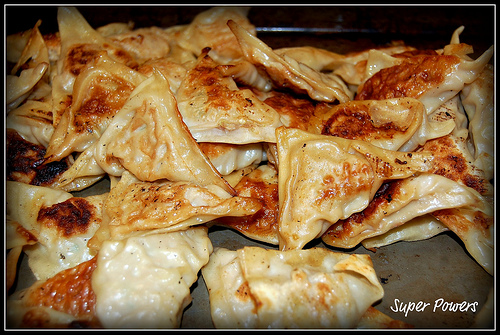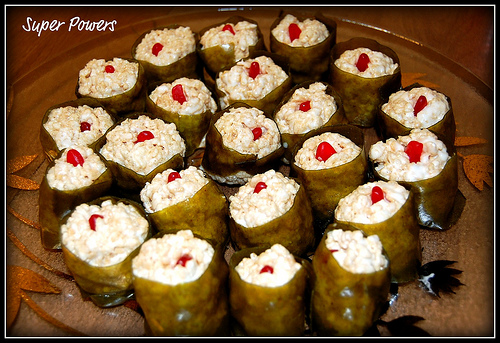 Next time you want to learn about a culture… try celebrating.
A party fosters memories, knowledge, and lots of great pictures. 😉