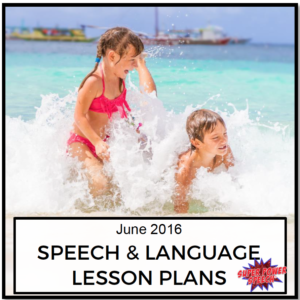 I'm taking it waaaaaay easy for June. Only one set of materials total! My school continues until the middle of the month, so I need several lessons to cover all of my students, but that will be a breeze with End of the Year Fun. There are five activities and each activity is leveled for language, articulation, or social skills! No prep needed, which is good because my brain is already fried!
Pick up a copy of your free June lesson plans here, or just grab the End of the Year Fun here to get you through your final stretch!
Don't forget to pick up and prepare summer homework and activities! I have several fabulous summer speech activities!